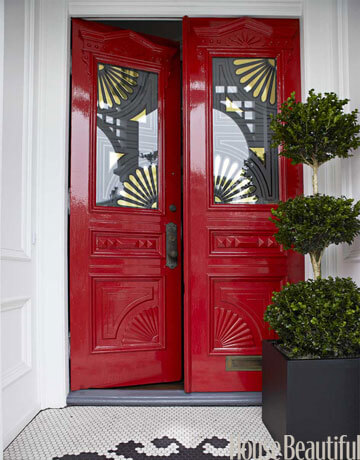 Not gonna lie, this totally reminds me of the Full House entrance!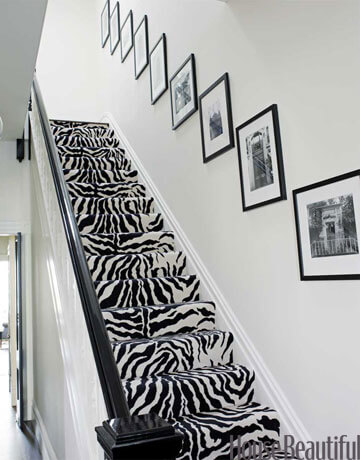 Zebra on the stairs is always a hit in my book! Zebra or Antelope, as long as it's animal print you're
going to make a statement.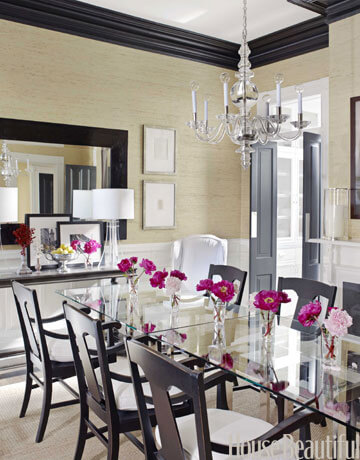 Love the fact that they used Pottery Barn chairs and two West Elm desks pushed together to create this look. Proof that the designer look can be achieved on a low budget.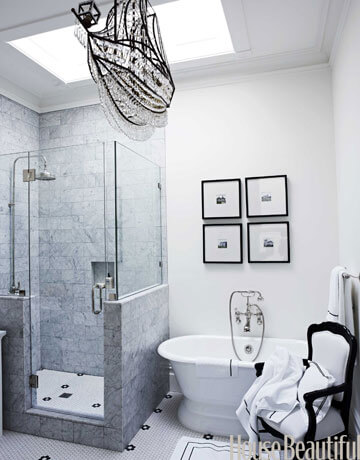 I cannot tell you how many times electrician's look at me like I have 4 heads when I suggest chandeliers in bathrooms. I would put a chandelier in a closet but that's just me. PS my Mama has the most fabulous ship chandelier in her upstairs landing. It hangs a little low, but she loves it so much my Dad has never complained when he has to duck to get by… that's love 😉