Here is a little preview of Mom's new porch as well as her inspiration for the new addition. The lantern, the planter's, the porch, the doors, and the Walpole Woodwork lattice screen are all new, the only thing old is the patio furniture. The contractors said we have to wait to paint the new railing until August when the wood cures, but other than that the outside portion of their renovation is complete. Mom and I have always loved
Walpole's
style so when she told me she ordered one of their lattice pieces I was so excited.
View looking out of the new Oval window in the kitchen onto the back porch.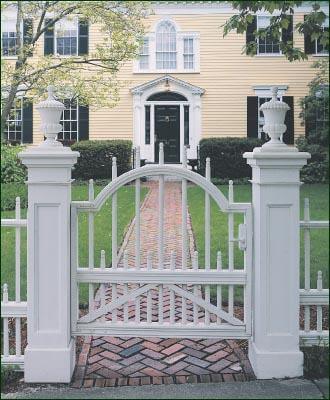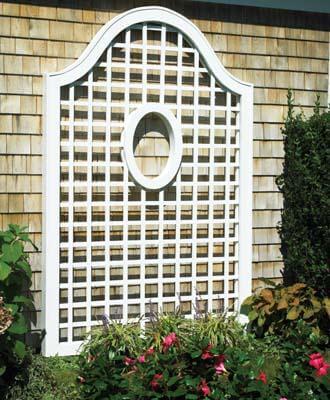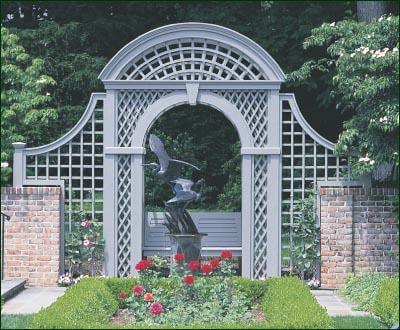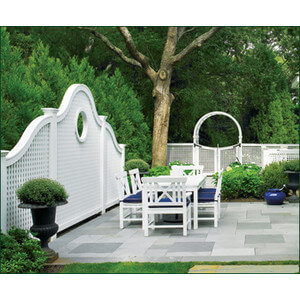 I will have more official Before and After photo's once everything is painted but here is a shot to give you an idea of the overall feel of the exterior transformation out back.