Last night was the annual lighting of the Christmas Tree at Rockefeller Center and tonight will be the lighting of the National Christmas Tree here in Washington. I generally don't start decorating for Christmas until mid December, but this year I am so excited to celebrate my first Christmas with the Mr. I thought I would start decorating a little earlier than usual!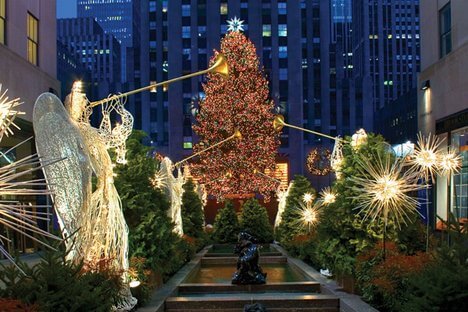 A peak into the early stages of my Christmas decor- My lovely Martha Stewart tree from Home Depot. The Mr. wanted a real one but I convinced him that a month old dead tree would be a pia to get out of the apartment come January.
Is it me, or could the National Tree take a few hints from Rockefeller Center??