I was in Restoration Hardware yesterday getting knobs for a kitchen renovation I am working on and I found myself wandering around the store in awe. From the beautiful marble countertops with polished nickel faucets, to the awesome outdoor seating area with a concrete fire table (wish I had a backyard and $2,000) everything looked fabulous. I have clients who say they hate the current RH look and clients who love it. Love it or hate it, Restoration Hardware has definitely revamped their style.
A recent

Wall Street Journal

article featured the transformation and the current CEO's struggle to take the company to the next level. The transformation in my opinion was a complete success. I would have never purchased anything other than bath accessories from Restoration pre Garry Friedman. Regardless of how you feel about their new image, you have to admit they are definitely on to something… Now if they would only sell sofa's that are smaller than a Lincoln Town Car!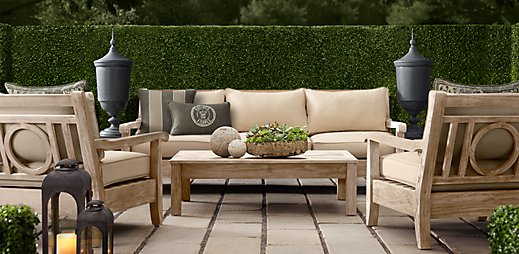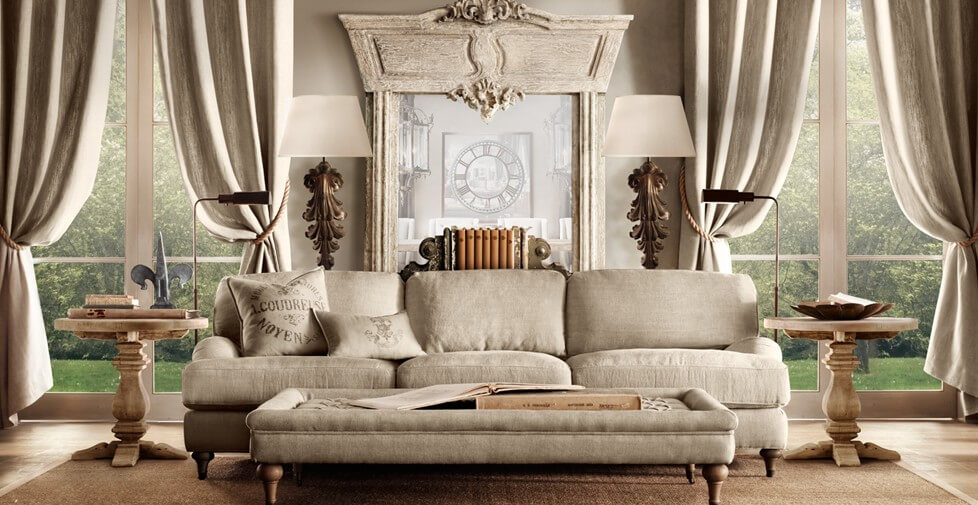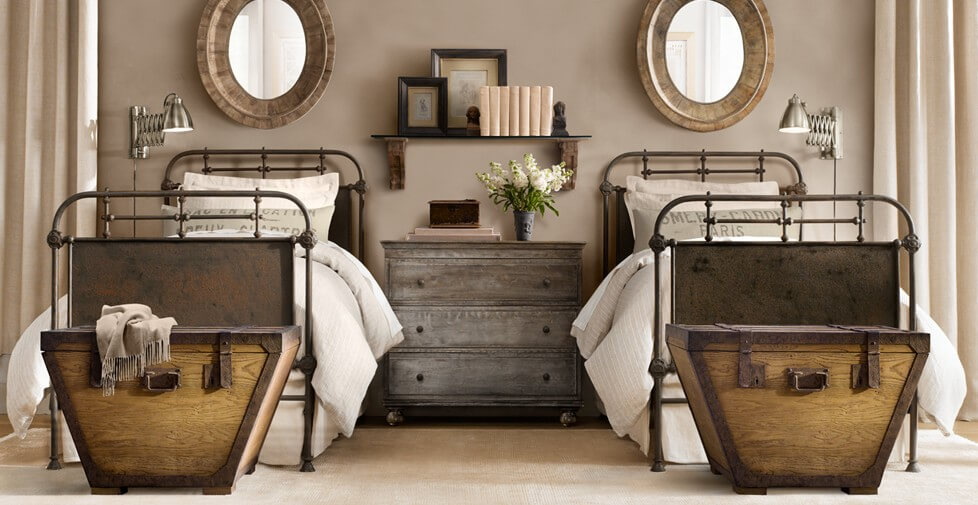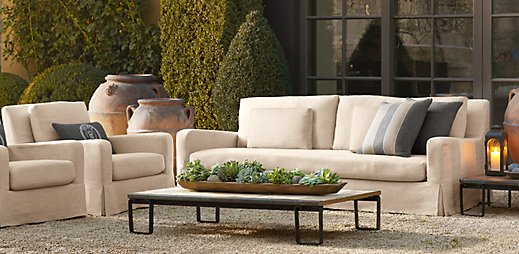 Yes you are looking at outdoor furniture, unbelievable right?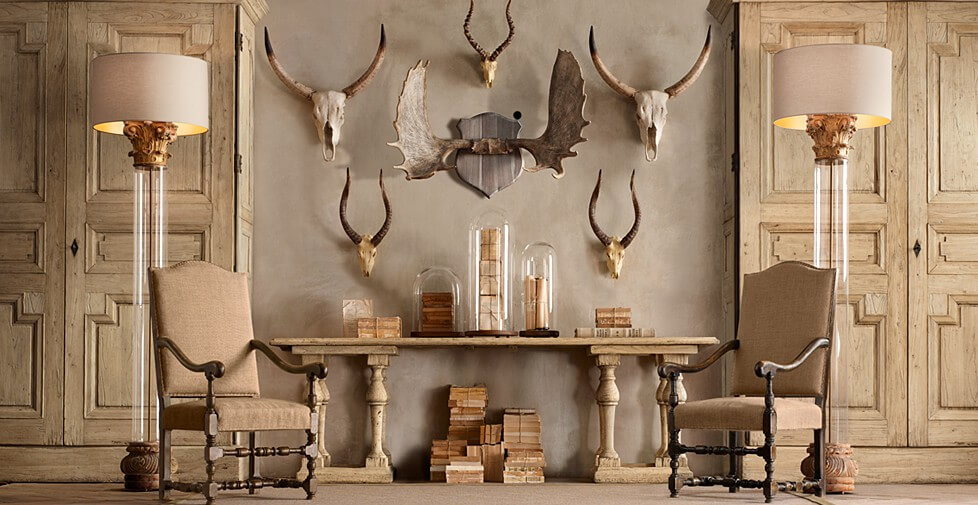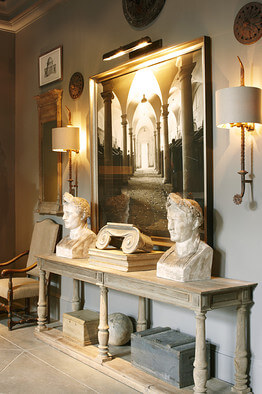 I used 19 of these sconces going up the staircase in a house I am working on.
I can't wait to post pictures when it's done 😉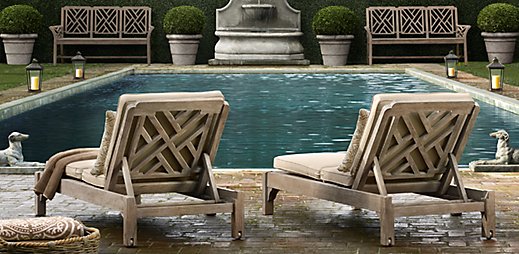 Restoration Rewired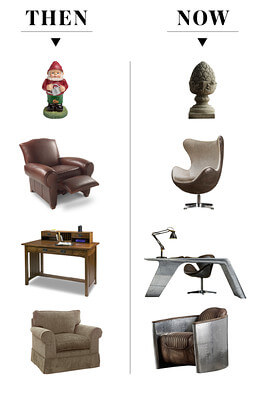 Even if you don't like the new look, you've got to admit the old one was blaah
View the entire article

here.