I absolutely love color, but sometimes there is nothing more calming or beautiful than White! Yesterday House Beautiful posted some examples of beautiful neutral spaces from designer Myra Hoefer.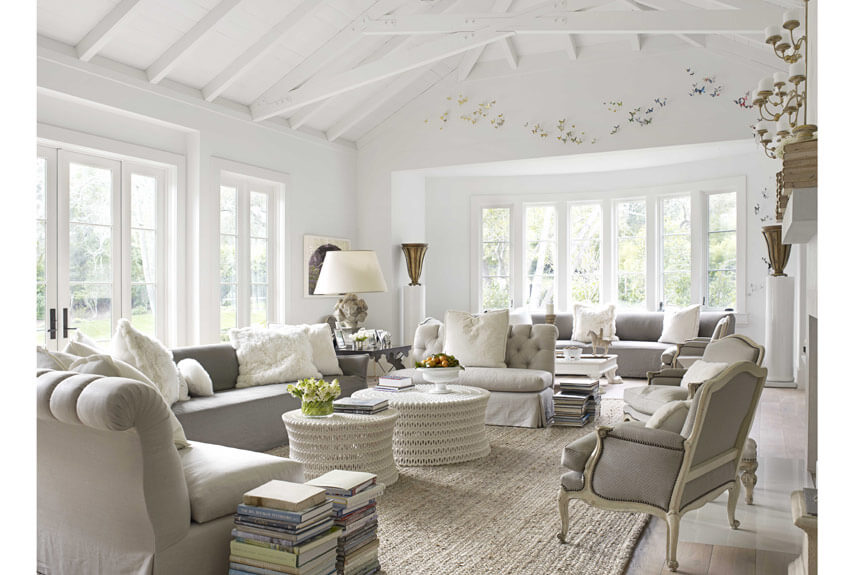 Love, Love, Love the
Oly
cocktail tables.
When you open a Magazine and see a whole house painted white it may look easy. Don't be shocked if you decide to paint your entire house white and it feels like an asylum. To achieve this look requires many different shades of white with different glossy finishes. Personally I am a fan when all the trim work in the house is painted the same semi-gloss or high-gloss white. It creates a uniform transition from one room/floor to the next. The walls, however, can all be different shades of white. I prefer an eggshell finish on walls because it wears better than flat. I use satin finish for bathrooms, and flat for ceilings. Want to try it at home? Here are some of my favorite whites:
A few more of my favorite neutral spaces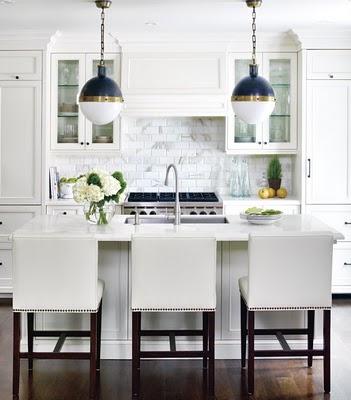 via Samantha Farjo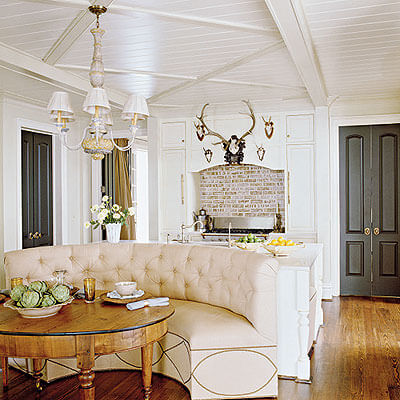 via Southern Accents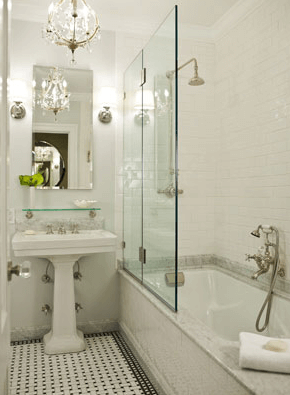 Note to self: if an electrician says the they cannot install your beautiful chandelier in a bathroom because it is "not to code", wait until after the inspection to put it up or get a new electrician 😉

Happy Weekend!