We have a brand new bathroom and built in dining room banquette at the apartment! The apartment has always been short on storage, so we decided to add some cabinetry and a banquette in the "dining room." While we were doing that little project we also ripped out the old 1940's tub and wall tile in the bathroom. The reason Mom and Dad decided to re-do the remaining portion of the bathroom (it was semi remodeled years ago, see that project
here
) was because Jack was having some serious issues due to mold. There was mold under the tub and in between the wall tiles, as well as not one, but two layers of moldy tile on the floor. Someone actually thought it was a good idea to put 3″ off white square tiles over the original black and white basket weave. Long story short, Jack has been healthy for the past month, and as a bonus we have a pretty new bathroom… At least until we move into the new house, then we are back to square one. More on the new house tomorrow!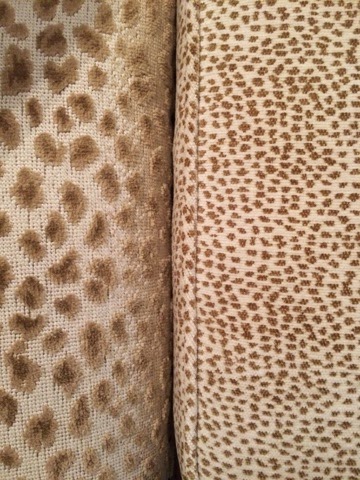 My dining room chair fabric on the left, on the right the look for less version on the bench cushion.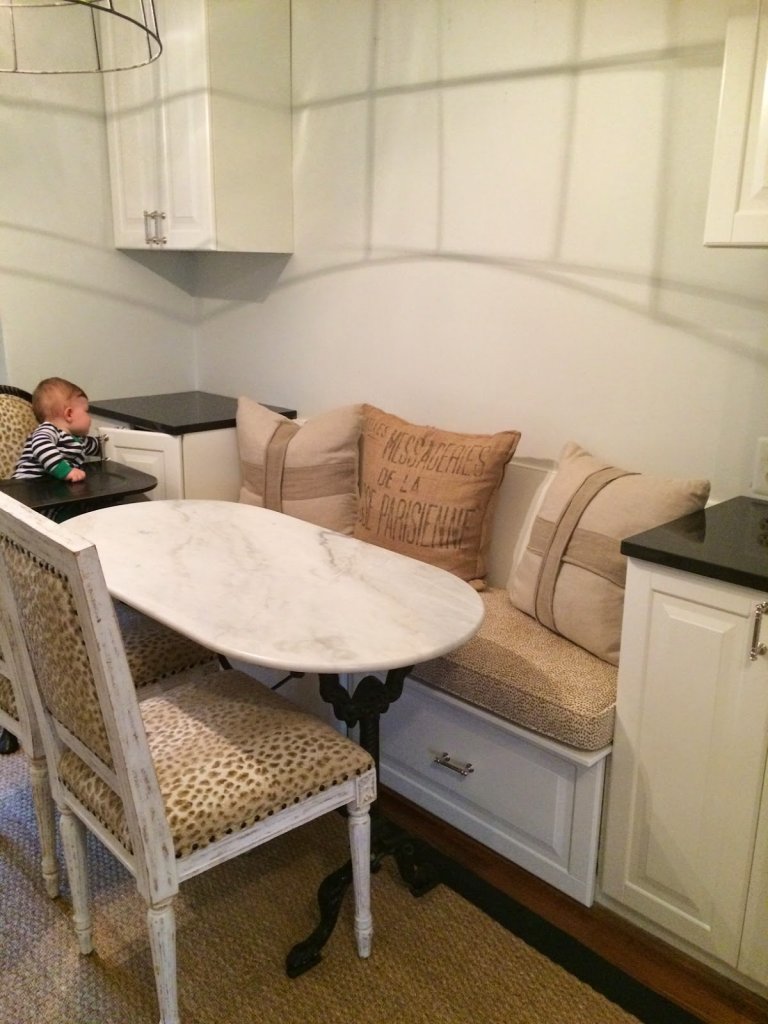 Someone loves the instant access he has to the cabinets!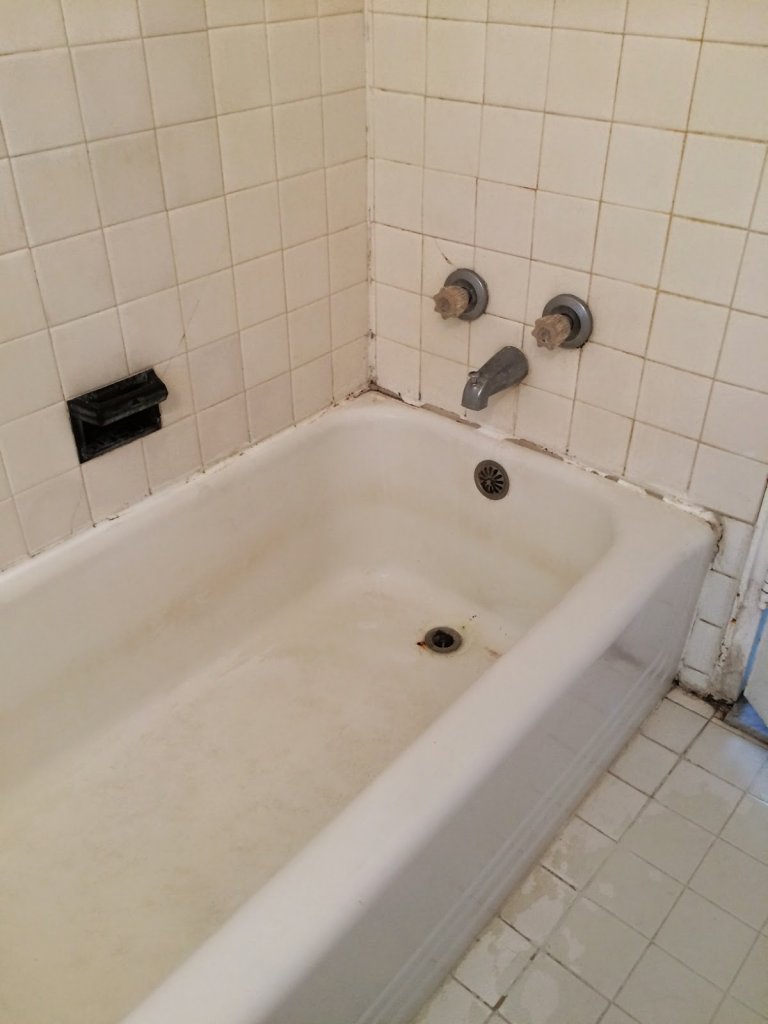 Bathroom Before: Please do not call child services, I knew the bathtub was going to be removed so I had not cleaned it in weeks when I took this picture. For the record I would not bathe my child in that tub as you see it pictured 😉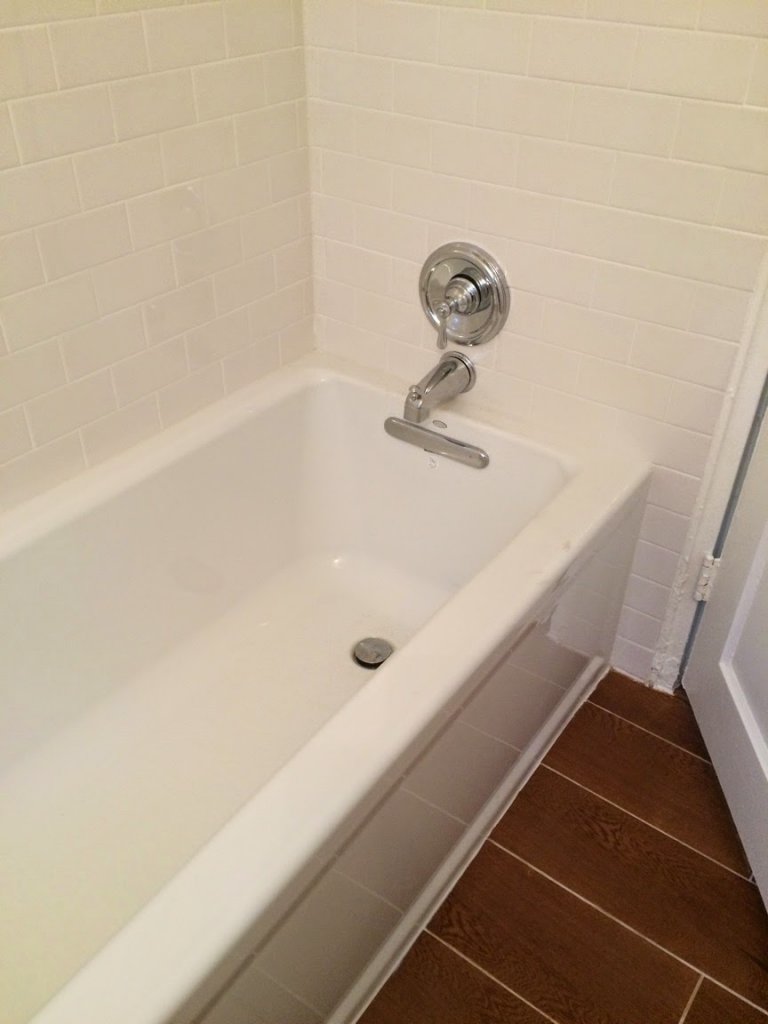 Before Floor Before: Tiles over tiles.