Our bathroom project is complete! Ripping out the old nasty tile and re-doing the walls was not in our budget, so I decided to bead board over it. I would like to say this is all DIY but bead boarding over tile is not for amateurs; my favorite father son contracting team Gregg & Nick did the installation. In order to make it look like the room had always been this way they notched each board around the window perfectly, and there are no visible seams. We kept the old light fixture and window treatment, hung the new mirror, gave it a fresh coat of paint and voila! Our beautiful new bathroom is revealed.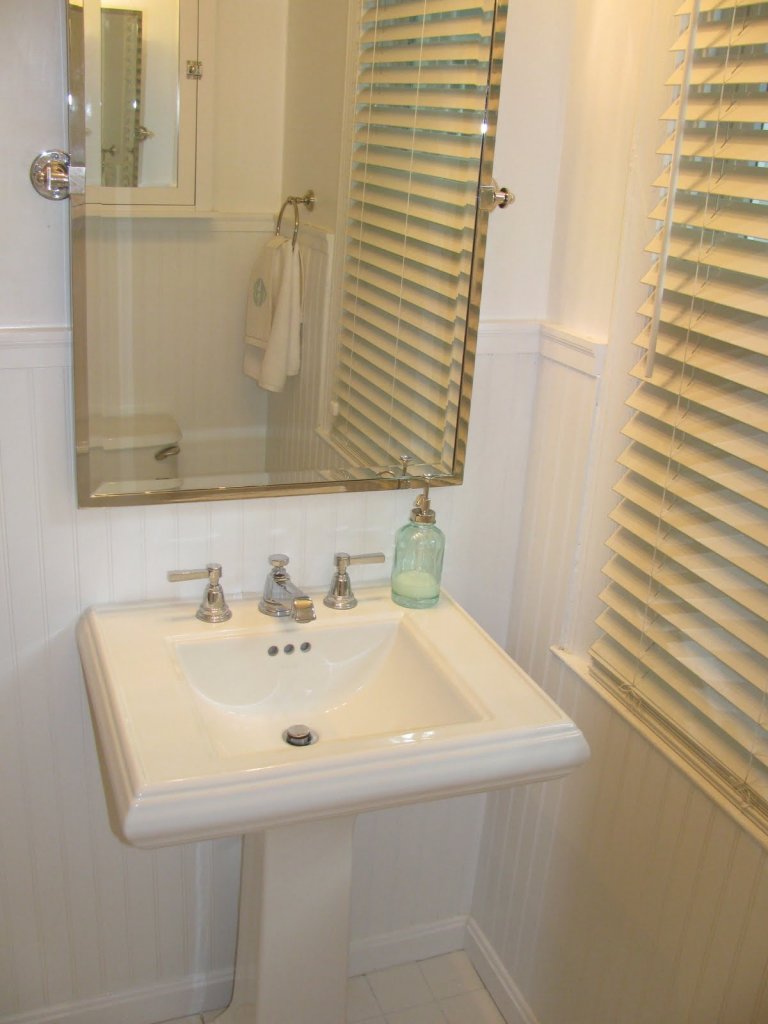 I am slightly obsessed with fixtures and appliances, weird yes, but I can't help myself. I got this Kohler Pinstripe faucet on eBay for a fraction of the $500 price tag because it was a floor model.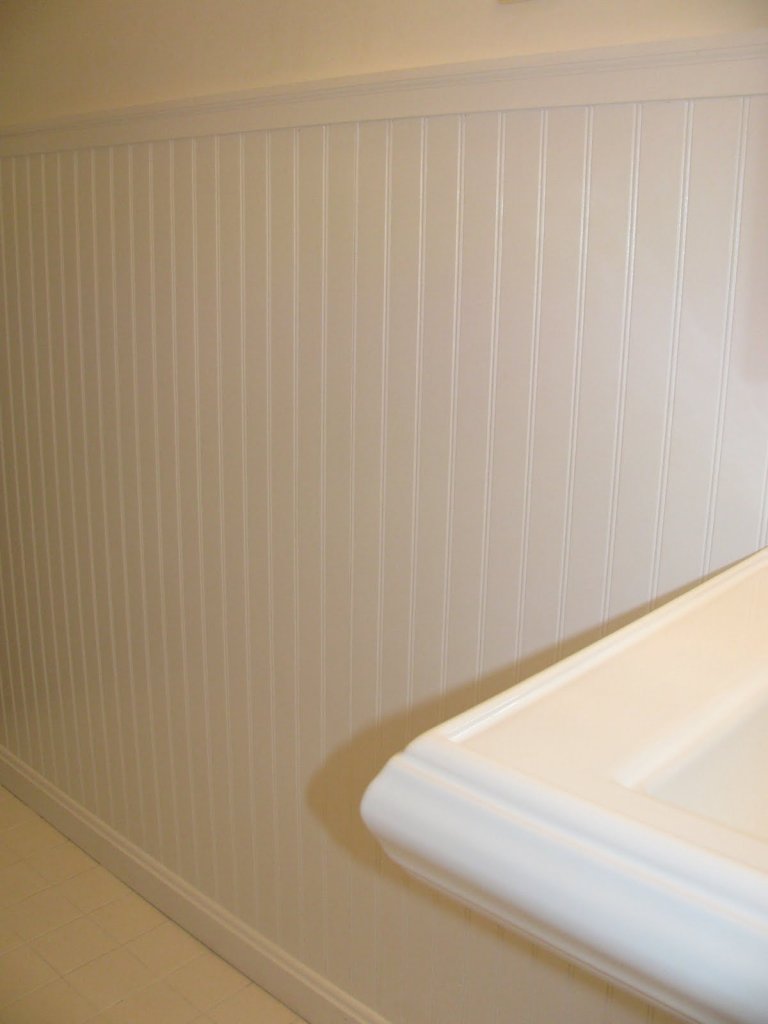 In case you didn't see the before pictures, this is what the room used to look like.
Sold the old vanity on Craigslist to help pay for the new sink.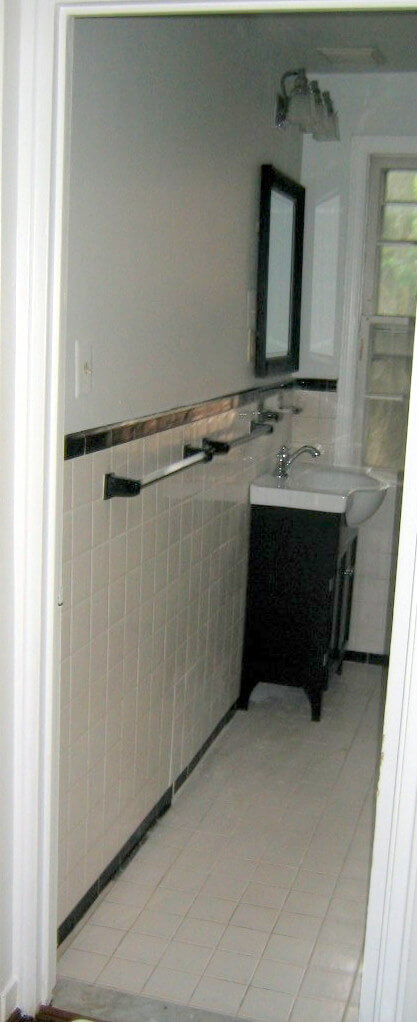 Nasty McNasterson