A client of mine recently sent me the Before and After photos of the Ikea kitchen I designed for them before the holidays. The pictures are by no means professional photo's but you get the idea!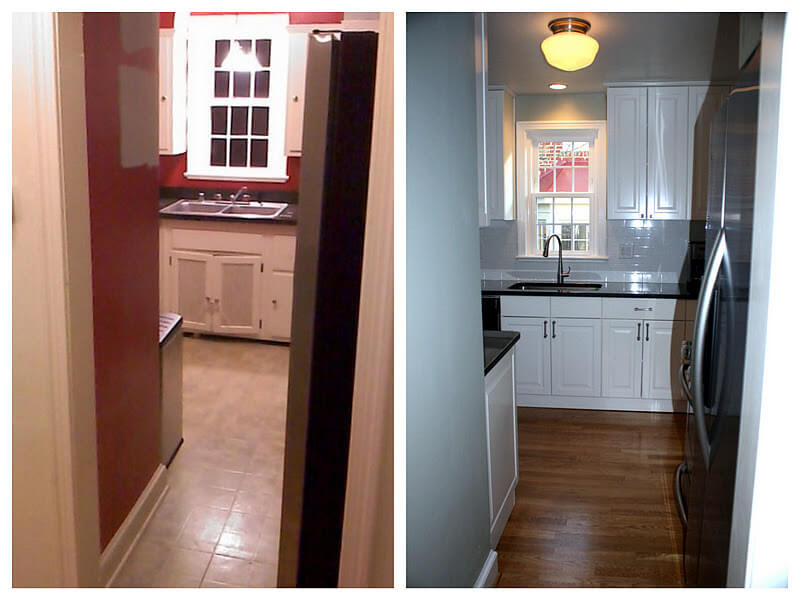 We stole a few inches of space from their back hall closet in order to shift the doorway of the kitchen to the left which allowed us to completely hide the side of the refrigerator which longer blocks the entrance.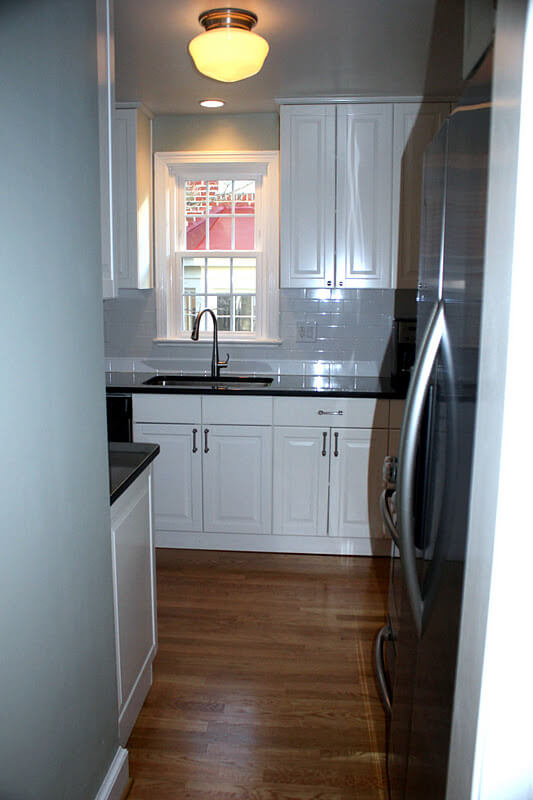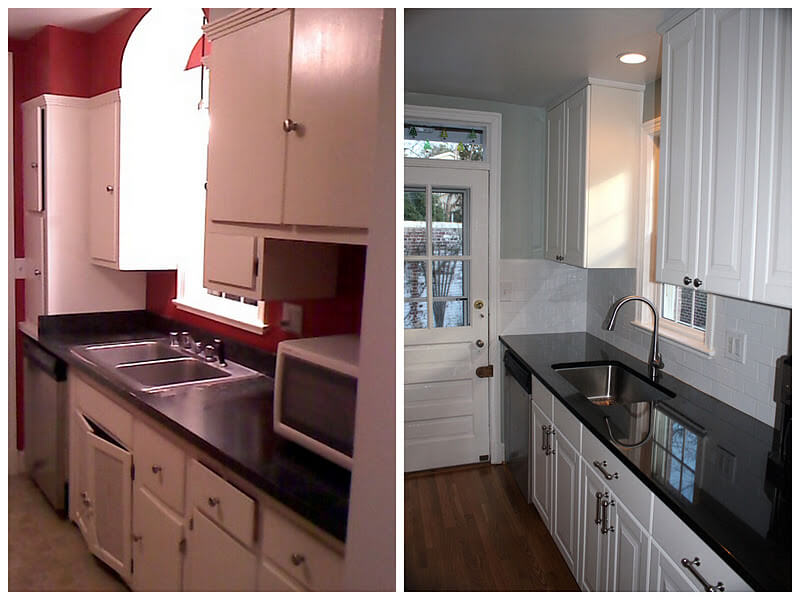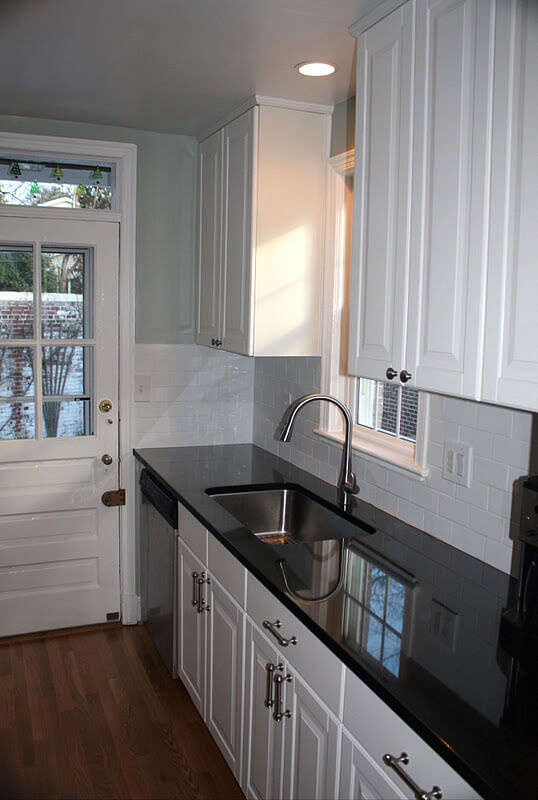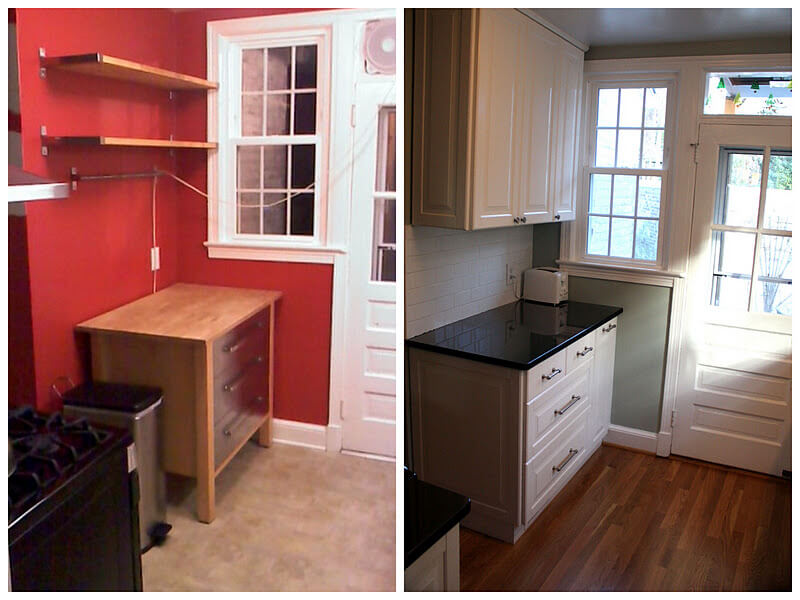 Before the new kitchen went in, the old flooring was ripped up and hardwood was installed.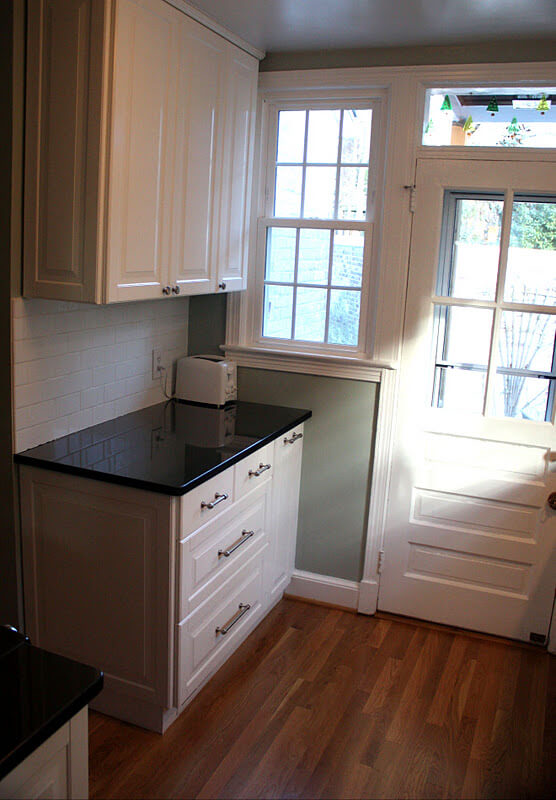 We replaced the make shift vent above the back doorway with plain glass.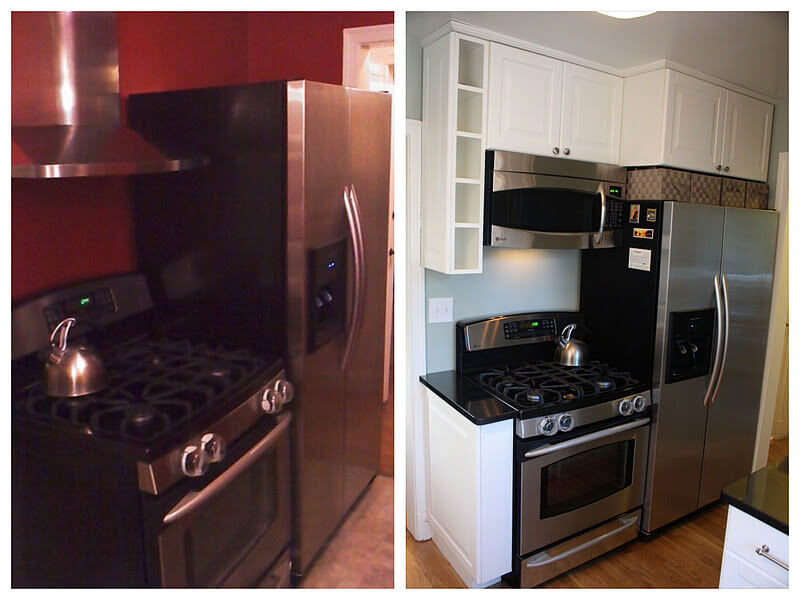 The only new appliance was the microwave hood. We simply squeezed every last inch out of the wall in order to create a false panel on the left side of the range. They don't make a cabinet small enough to fit our 5″ of space, so we boxed it in and glued a matching cabinet door to the side to create the illusion of cabinetry.
Isn't it amazing what you can do with Ikea cabinets!?