Back in May I did a post
here
which featured the most fabulous kitchen with a greenhouse, metal and frosted glass, atrium style ceiling. In an attempt to find more pictures and the source, I googled every word under the sun that could possibly relate to the picture. I never found anything, but then when I least expected it, I saw the kitchen on the Traditional Home Facebook page!
I know what some of you are thinking, of course you can design a kitchen like that if you have a bazillion dollars. Excellent point, but I have seen $200,000 kitchens that make me never want to eat again they are so fugly. T
his is a brilliant kitchen;
the attention to detail in the ceiling, the island, the back splash, the custom appliance door handles, every aspect of this room is so unique.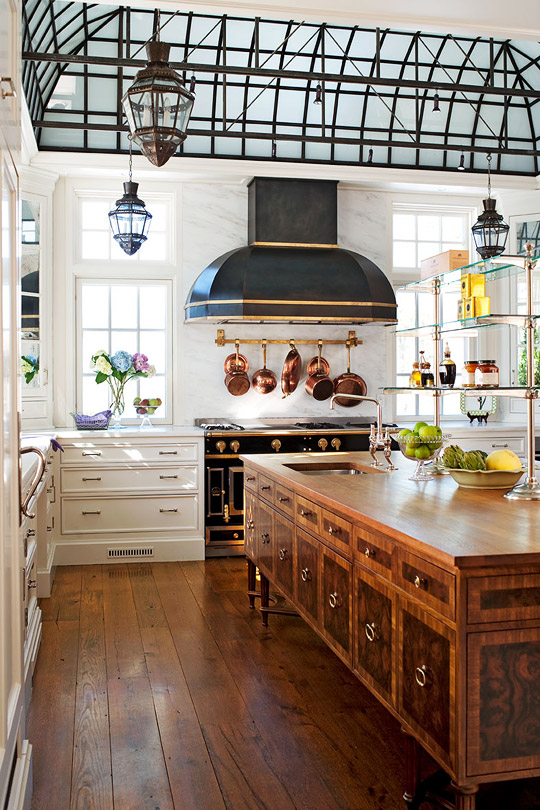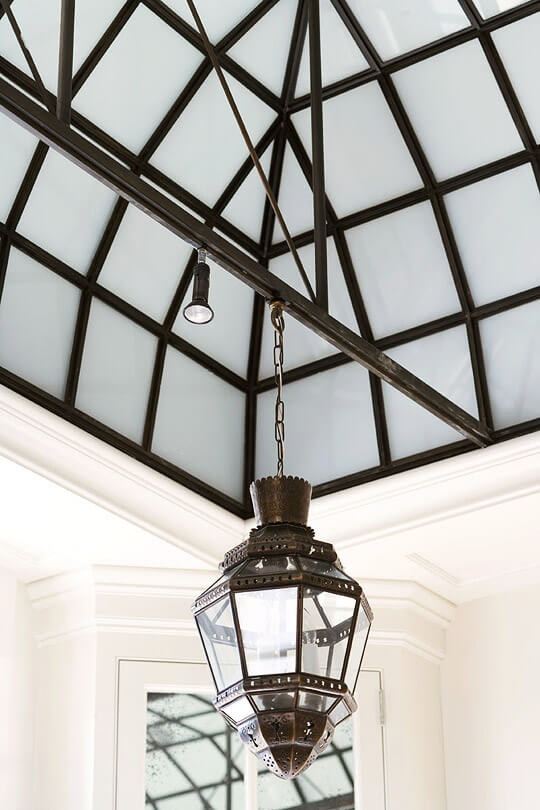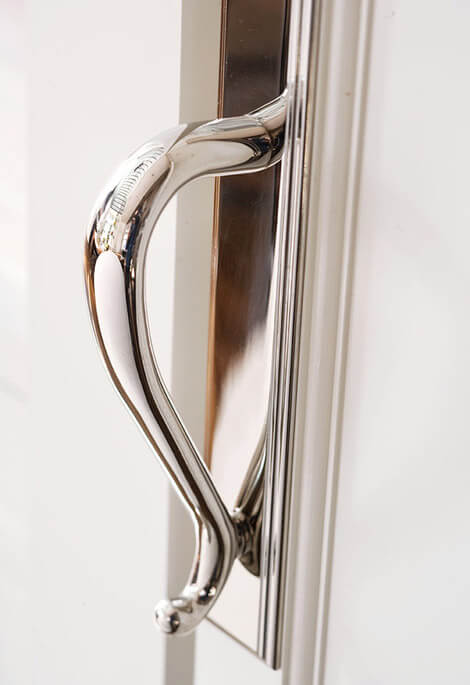 They used Baldwin exterior door handles as hardware for the refrigerator and
freezer doors, how resourceful is that!?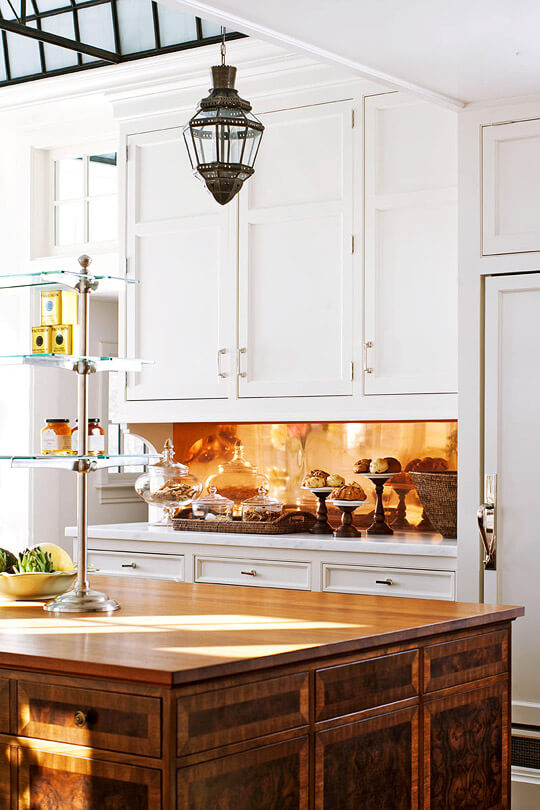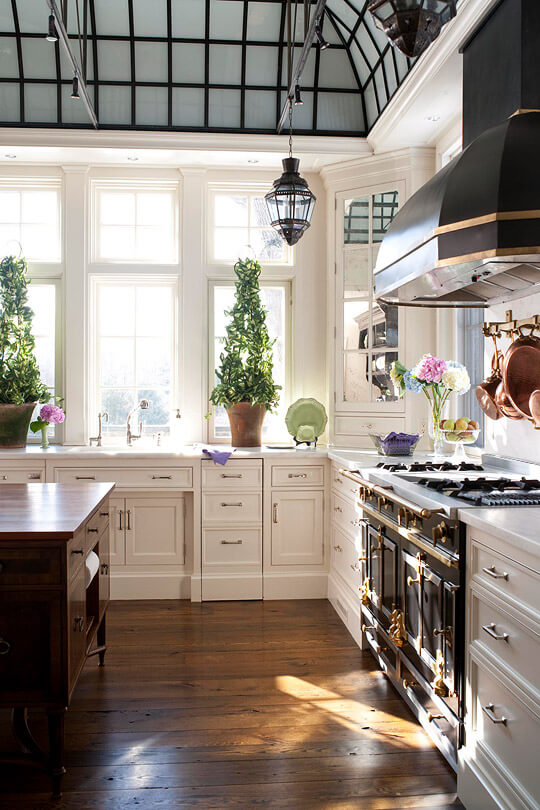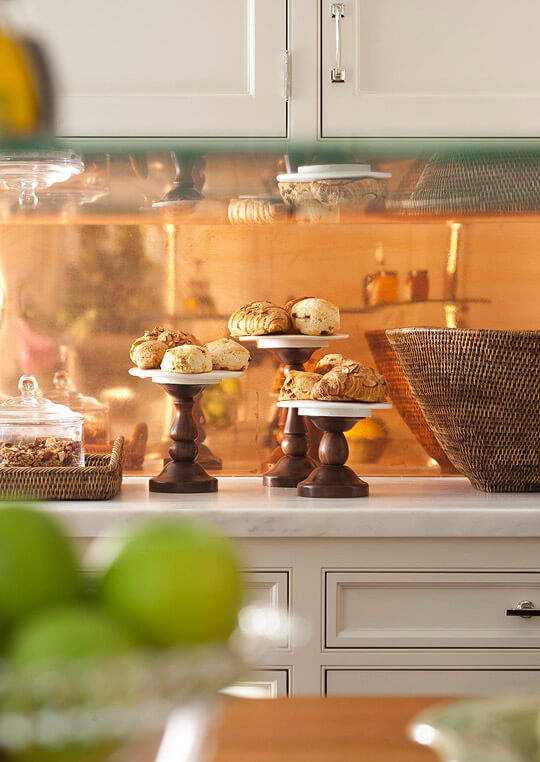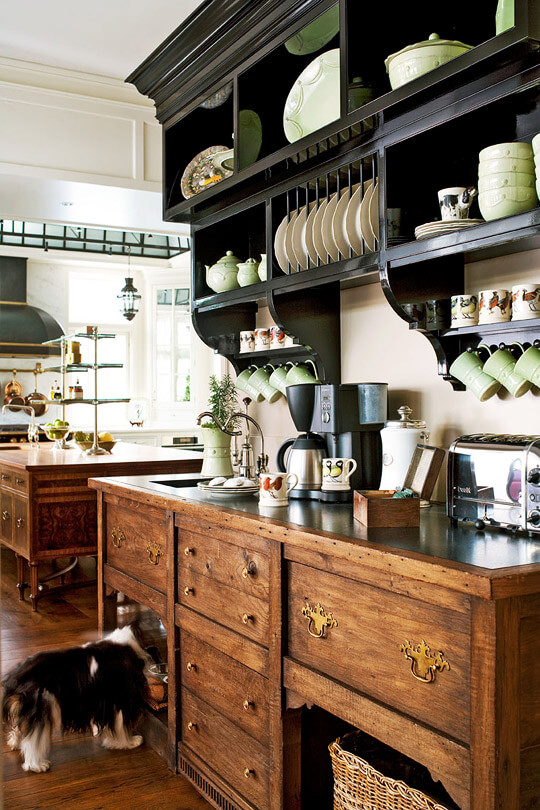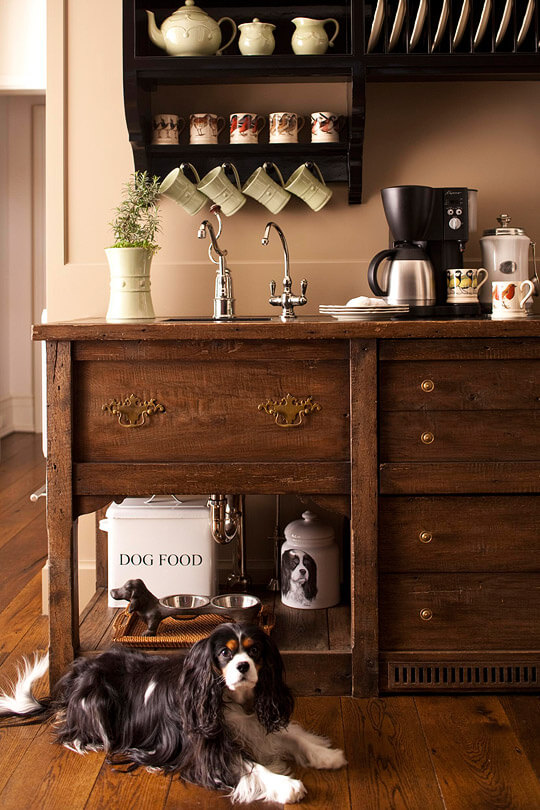 To read more about the kitchen and how the architects Mckee Patterson and Kathleen Poirier worked with the designer and homeowner Joan Nemirow to create her dream kitchen, check out the article at Traditional Home
here
.