I know we have not even been in the house two weeks yet so I can't expect to be completely settled in, but I am so anxious to get completely unpacked and organized it's driving me crazy. Yesterday I had a client who is a professional organizer and I swear going into her apartment made me want to come home and organize my linen closet! Coming home to a neat and tidy living room is one thing, but having organized cabinets, drawers and closets is the ultimate luxury in my opinion. Here are a few of my favorite things that I've been using to help me get organized at the new house.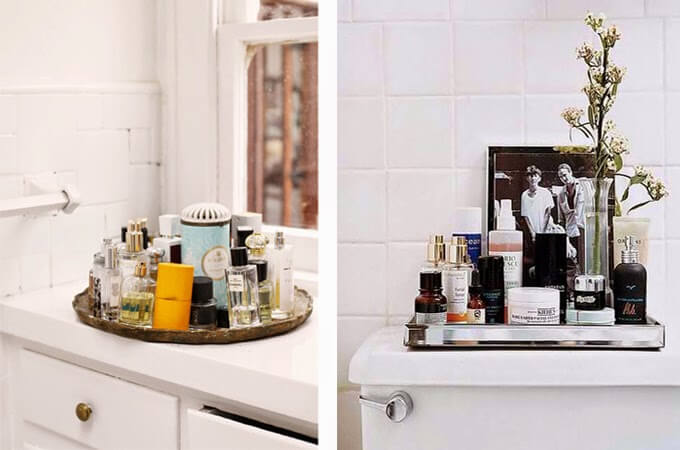 Our bathroom is tiny, so we don't have any room for any type of wall shelving. I love the idea of using a cute mirrored or vintage tray to organize toilitries if you have a surface to place it on.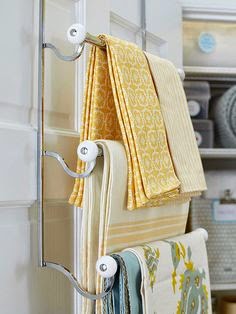 At the apartment I had 2-3 towel bars on the back of every closet door, they were so helpful for storing not only towels but all of my linens. I plan on installing them in all the doors at the new house too.


Baskets baskets and more baskets, I can't get enough of them. I just found the perfect wire and burlap baskets at Home Goods to store our shoes under the bench in the mud room. I will post pictures once our bench cushion is done!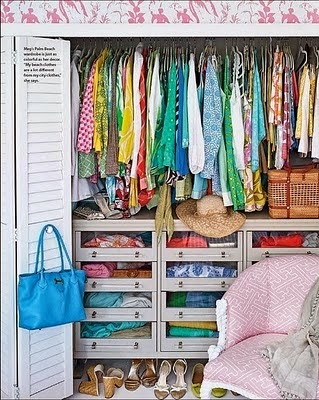 Utilizing every square inch of a closet efficiently (i.e. not cramming things in) is one of the most important things in any small space. I love how in this picture the drawers are see through making it easy to spot what you are looking for and easy to see when things get out of order.