Over the weekend they finished painting the front door and trim of our building,
we picked Benjamin Moore White Dove OC-17 for the trim and
French Beret 1610 for the front door.
Personally I love, love, love the new look!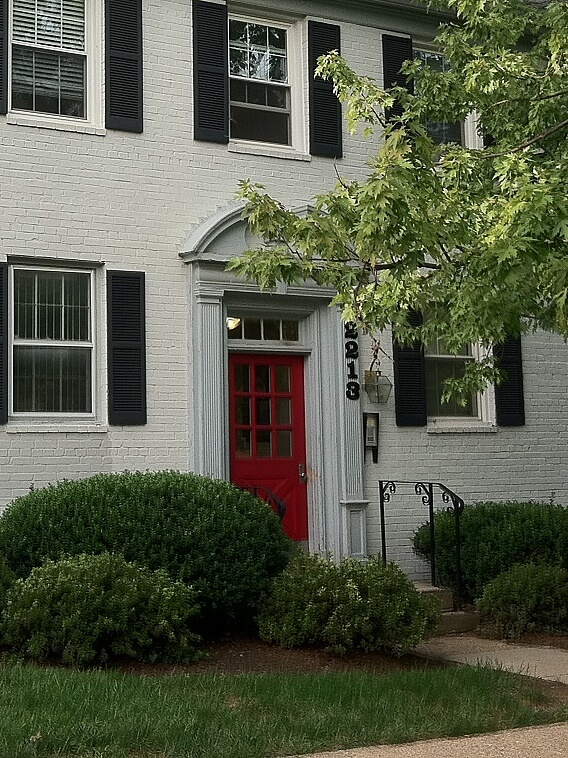 Before
After
Next up on my list of things to bring to the boards attention
1. Changing that dinky little light by our entrance.
2. The interior door colors.
Seriously who picked this color?! I am guessing the name of the paint they used
for our interior doors is Barbie's Skin 2108-40… I am not a fan.