Getting all dolled up and spending a night/fortune out on the town seemed like the obvious choice for the Mr. and I for our first New Years Eve as husband and wife, but this year we have decided to babysit instead! Maybe it is because our nieces and nephew are soo adorable, or because we have become such homebodies, but an evening spent chowing down on Homemade Pizza Co. and watching Despicable Me sounded too good to pass up. Ringing in the new year with my love curled up on the sofa with a glass (or three) of champagne is my plan for this New Years Eve, but next year will look more like this…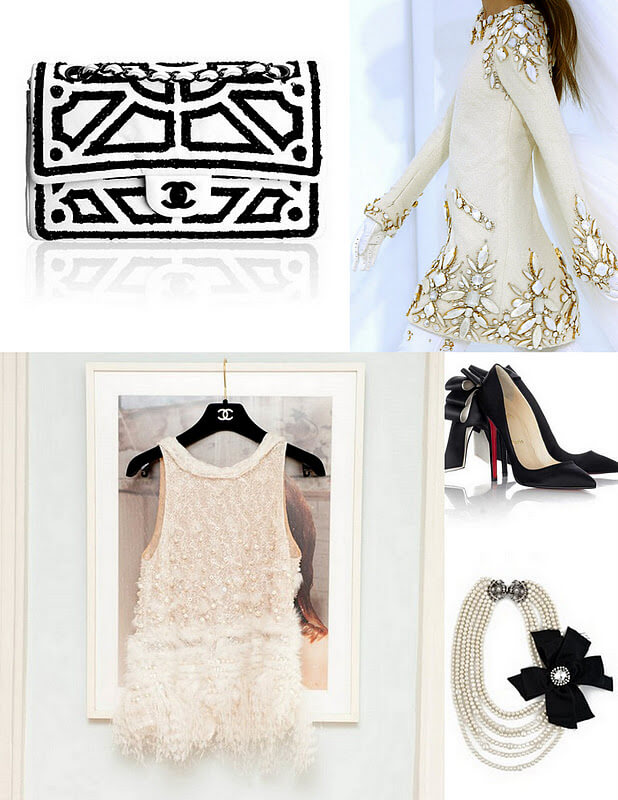 in order to successfully pull this look together I will need to win the lottery.
I hope whatever your plans are this evening you have a safe and happy New Year!
images: all via pinterest