I was at Neimans over the weekend looking for a MOB dress for my Mama when I saw this adorable new Kate Spade purse. I love it so much I want a pillow version of it! It reminded me of a house I did with the most amazing family, we must have used every vibrant fabric we could get our hands on. To this day it is still one of my favorite projects!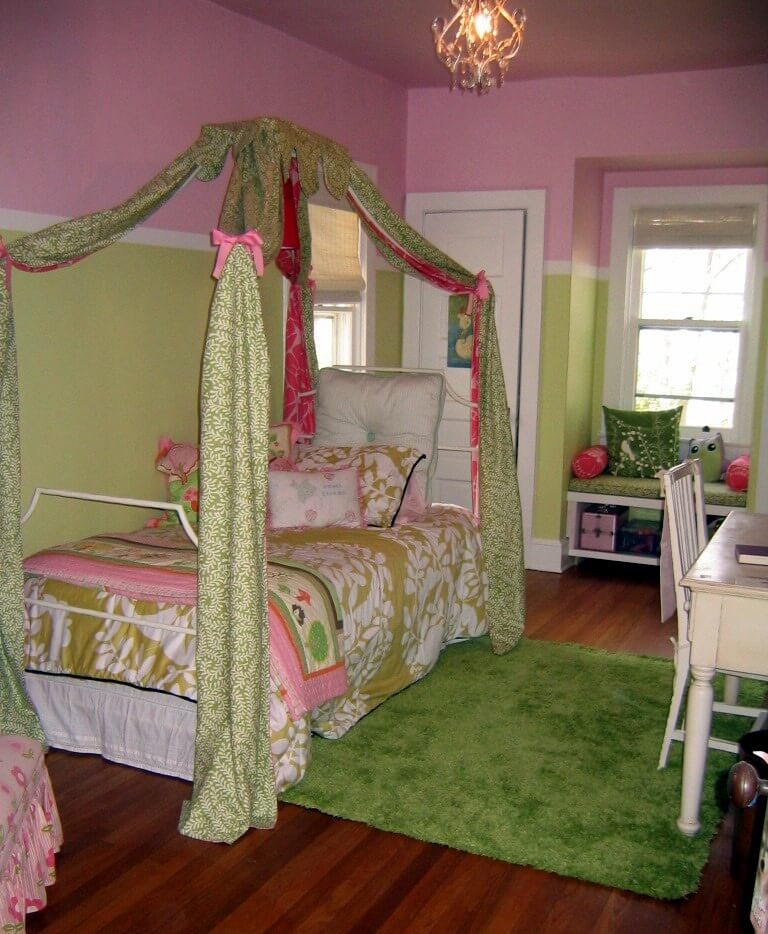 I can't take much credit here, it was the clients daughter who inspired me.
For the canopy we used two different Calico fabrics to create the pink and green look.