Entertaining can be wonderful and stressful all at the same time. Of course everyone wants their house to reflect the look they project on their Pinterest boards, but little details like space, budget, and time get in the way. I recently saw Tobi Fairley's 5 Rules for Creating an Appetizing Dining Room, via Southern Living, which is not only helpful for Holiday entertaining, it's a year round guide to your dining room footprint.
1. How should I hang a chandelier?
 The lowest portion should be 27 to 30 inches above the tabletop. Of course, there can always be exceptions, depending on the fixture and your ceiling height.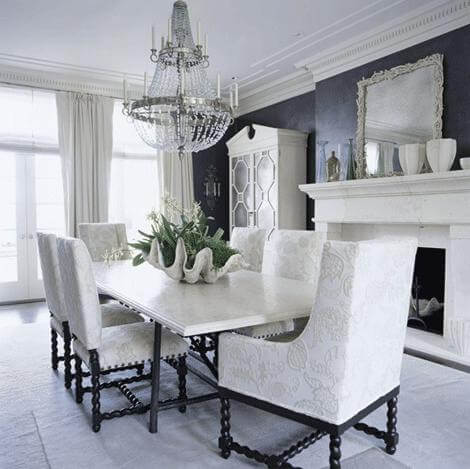 2. How big should a rug be in proportion to the table? 
A rug should be at least 2 feet larger than the table on every side to keep the chair legs on the rug at all times. I personally like for a rug to fill a room and be 12 to 18 inches from the wall.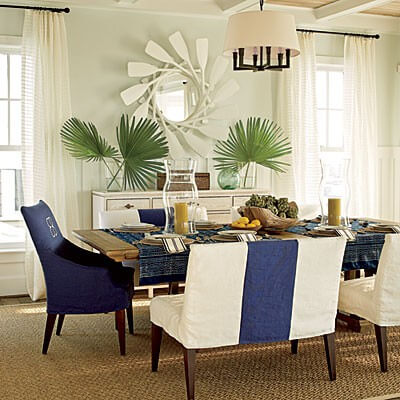 The rug is a great size, the chandelier could be bigger though.
3. How big should the table be?
 The edge of your table should be at least 3 feet from the wall or another piece of furniture to allow people to sit and stand comfortably.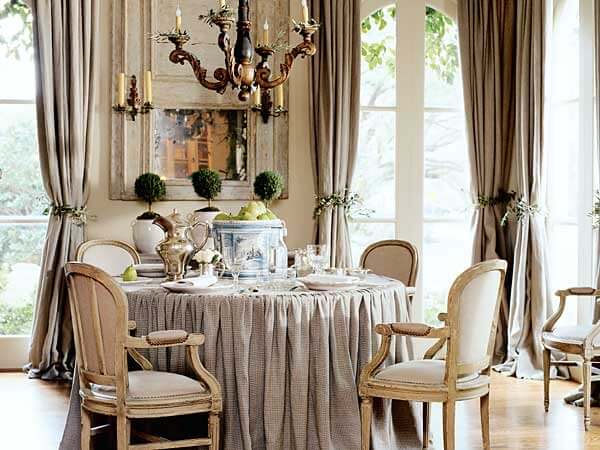 4. How many chairs should I fit around a table? 
Plan for at least 2 feet of table surface for each chair. For example, a 10-foot-long table can have five chairs across and two at each end to seat 12 people.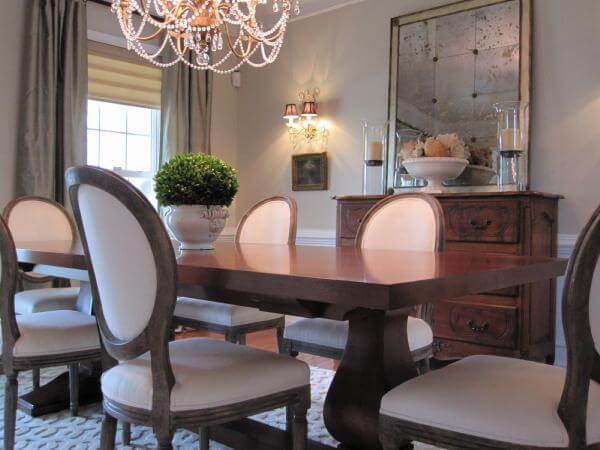 5. How tall should dining chairs be?
 Chair seats should be 18 to 19 inches from the floor. If you want guests to linger, opt for padded, upholstered seat backs.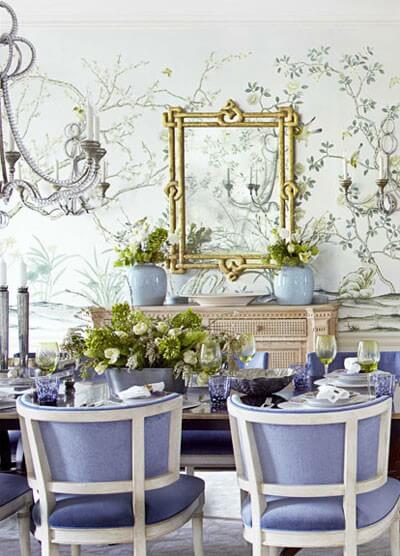 Interview via Southern Living.
Photos via Veranda, Design Chic, Coastal Living