I got my October Veranda in the mail yesterday and I am obsessed. Featured is Veranda's first ever concept house in Los Angeles, The House of Windsor. Windsor Smith, the LA based designer who is the mastermind behind this 8,000 square foot home, collaborated with Veranda and nine other designers to create this magnificent property. Her approach to architecture is so refreshing, from nixing the generic his and hers sinks to enlarging the most lived in rooms of the house, this home has that extra attention to detail that
architects
often overlook.
The extra wide entry hall was designed to accommodate thirty for dinner.
This Kitchen was designed to be as large as the Living Room
The Master Bedroom, decorated by Candace Barnes.
Sitting Room by
Martyn Lawrence-Bullard
Stables by Kathryn Ireland
I love everything in this issue of Veranda but take a close look at the cover…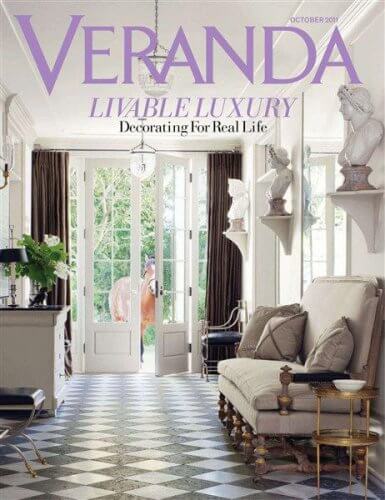 "Liveable Luxury, Decorating For Real Life."
As if everyone has a horse on their front porch, and marble busts perched on wall brackets that wouldn't get knocked over by a flying football. "Real Life" for Veranda magazine is a smig different than real life for most of my clients that's for sure!