I wish I could say I haven't blogged in over a week because the Mr. and I were off on some fabulous dream vacation get away, but really it was the exact opposite. Between our current clients, the DC Design House, and two other upcoming projects which I can not wait to share with you, I haven't had time for anything else.
If I didn't have my Mama as my partner in crime I don't know what the hell I would do. Finding a partner you can trust 100% and don't have to check in with every hour on the hour is such a blessing. It's also the only reason I didn't freak out last week when the studio looked like this…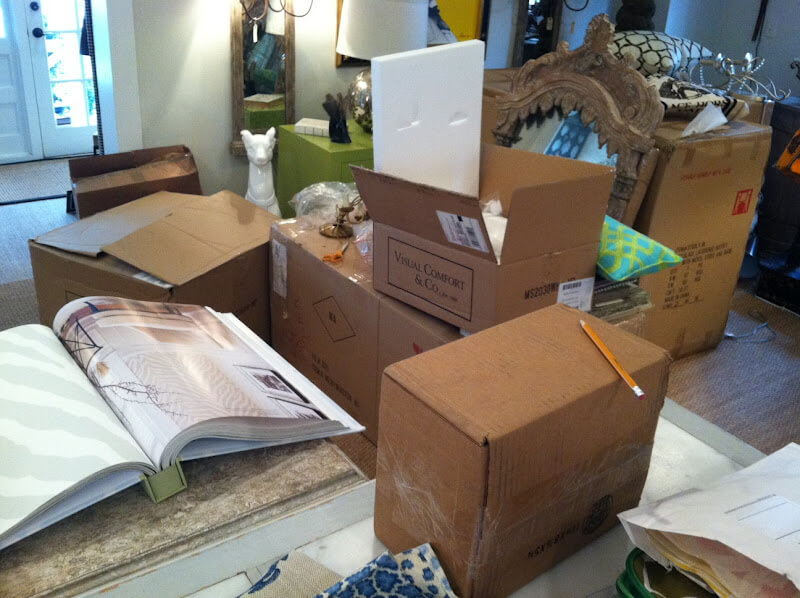 jump forward six hours and the place is slowing getting back to normal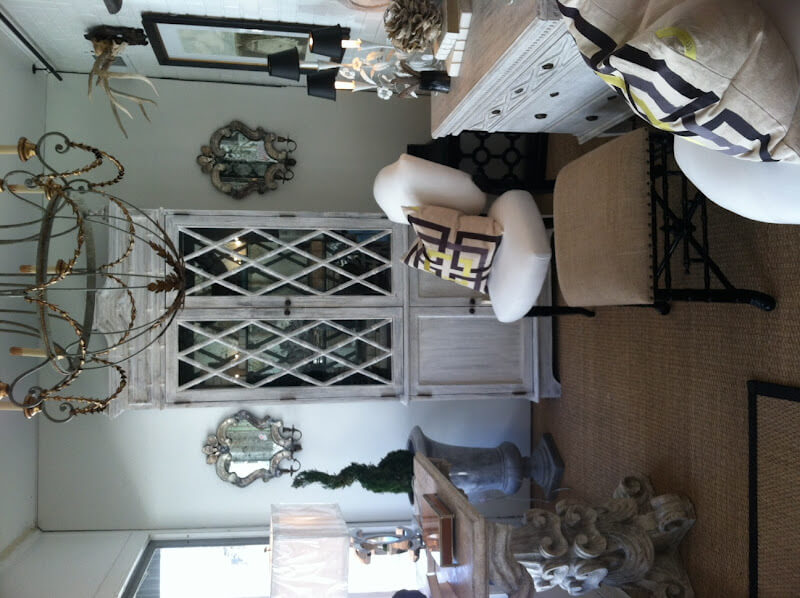 There chairs are off to the upholster to be recovered for the design house.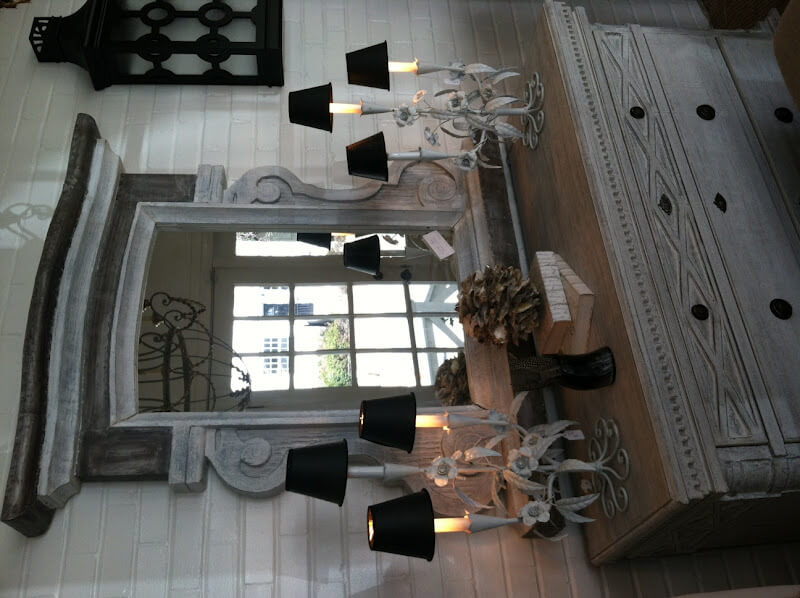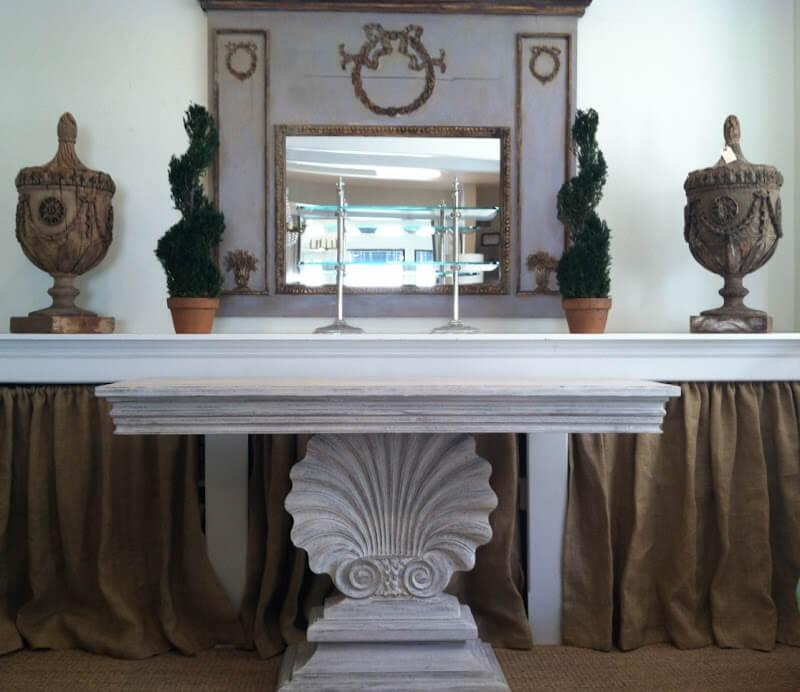 The Shell Console Table arrived! We will be using this fab console in our Design House space.