Jessie from
Mix and Chic
featured our apartment on her lovely blog today! I am always in awe of Jessie and how frequent and detailed her posts are. As most bloggers know, it is not easy to produce daily content filled with gobs of eye candy and personal commentary that is fresh and new to your readers. The only theory I can come up with is that she must never sleep! Head on over to
Mix and Chic
to see the apartment, and while my fabulous Haute Indoor Couture followers will recognize the subtle changes in the pad, for those of you who are just stopping by, I thought I would share them with you.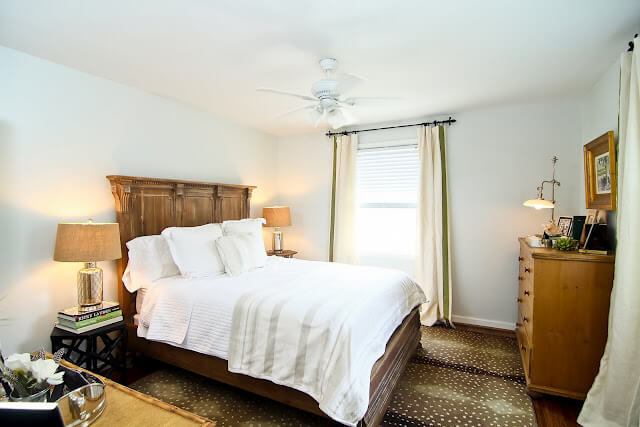 The drapes here I love, but I ended up moving them into the Living Room add
a little color in there. The mix matched bed side tables drove me crazy which led
to my
corbel night stand project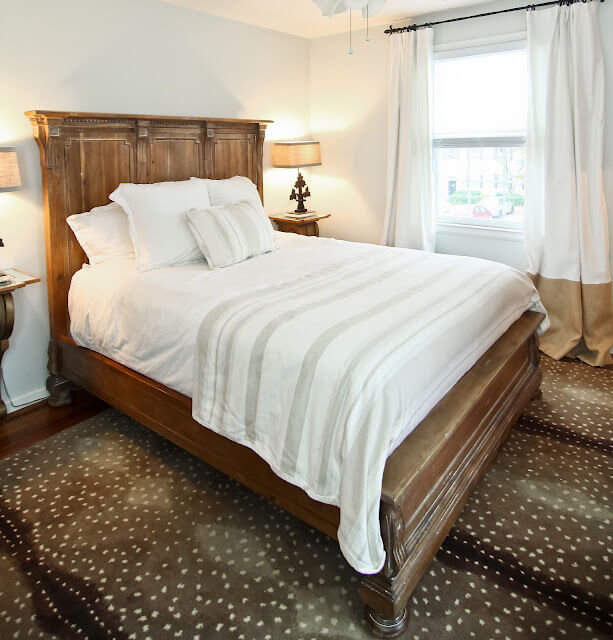 My Pottery Barn Peyton drapes from the Living Room have been repurposed
here after my seamstress added 24″ of Burlap to the bottom of each panel.
Small detail big impact.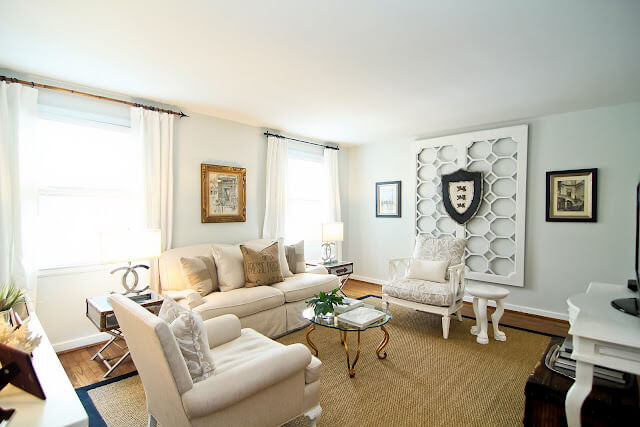 Notice my two different drapery rods?? I waited for-ev-er for the second bamboo rod!
Also the new seat cushion on the sofa arrived a few months after this photo was taken.
Apartment wall color is Benjamin Moore White Ice OC 58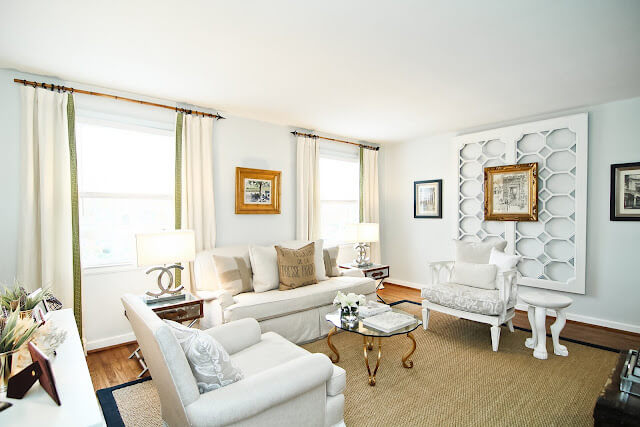 Personally I feel like the room is so much brighter after moving the
shield into Henry's room.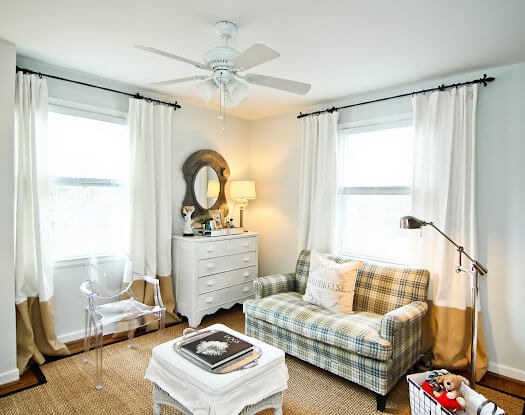 Henry's Room when Henry isn't actually sleeping…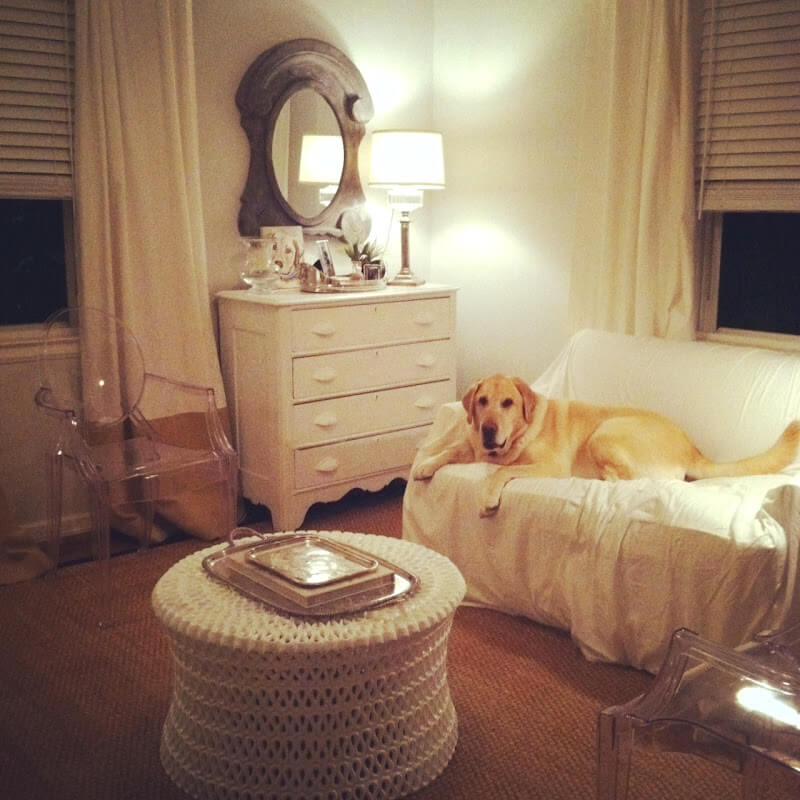 This is what the room usually looks like,
and yes that is a sheet covering the sofa,
which is on top of a white cotton duck slip
cover
which protects the vintage 1930's
plaid sofa.
The coffee table is courtesy of my
Mama,
best
Christmas Present
ever!
Thanks for featuring us Jessie!