Ages ago I blogged
here
about progress we had made at Mom and Dad's house with Mom's kitchen and porch renovation. I never followed up with true after pictures because until now it wasn't officially finished.
Yi's
came yesterday to install the final finishing touch which just so happens to be the most adorable banquette I have ever seen. Aside from adding additional space not much really changed with the kitchen except the lighting. We sold the old tuxedo chandelier on Craigslist, and now Mom has two matching Pottery Barn birdcage lanterns. The chairs you may recognize from our room in the
2012 DC
Design House
, and the table is from
Crate
& Barrel
. Other than that, it's the same
Ikea Cabinets
we used a few years ago in the
1st kitchen renovation
and of course our all time favorite white marble counters.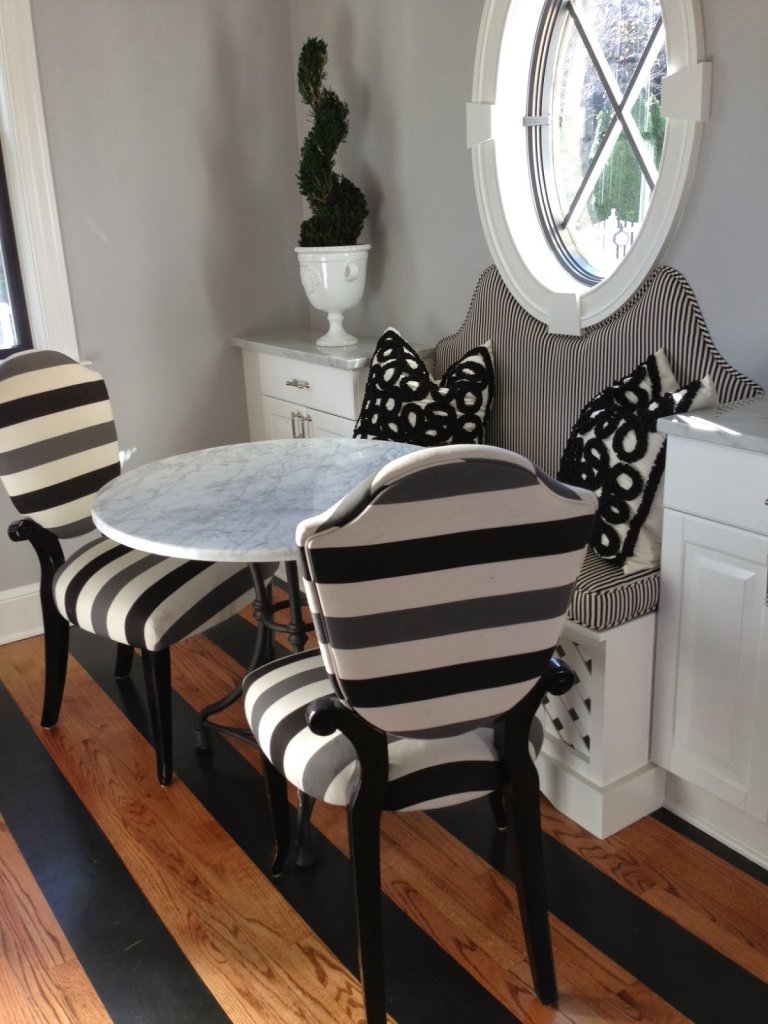 My Mama loves her stripes!