Nothing will force you to clean and organize more than a rodent sighting. This past week the Mr. spotted a mouse in our kitchen, and I flipped out! First of all, this is not the first mouse visit (the last one I set free with the help of my Mom, this new guy might not be so lucky) after checking every crevice of the apartment I realized that there was a huge hole under the stairs in the main corridor of our building's entrance. The hole has been patched and repaired, but the thought of another visitor still got me into major ocd mode. Having been forced to do some re-organizing has been quite therapeutic. Here is my progress so far.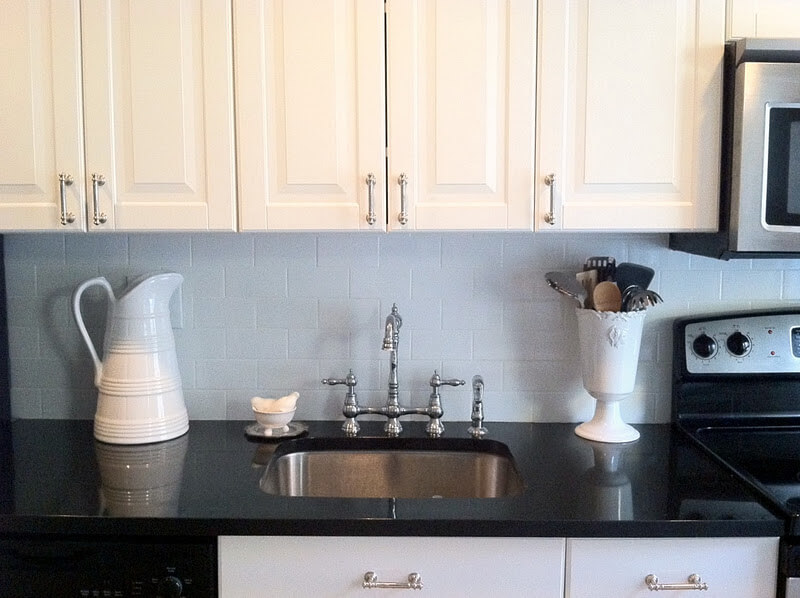 I am not a fan of the paper towel holders that hang under cabinets, but my white pitcher is the perfect size to hide a paper towel roll. The colander/vase is helpful because as you can see there is only one drawer in the entire kitchen. Every time we wanted to use a pot or pan the cutting boards would slide over and fall down, so I added an extra shelf specifically for cutting boards which only takes up an extra 4 inches of space.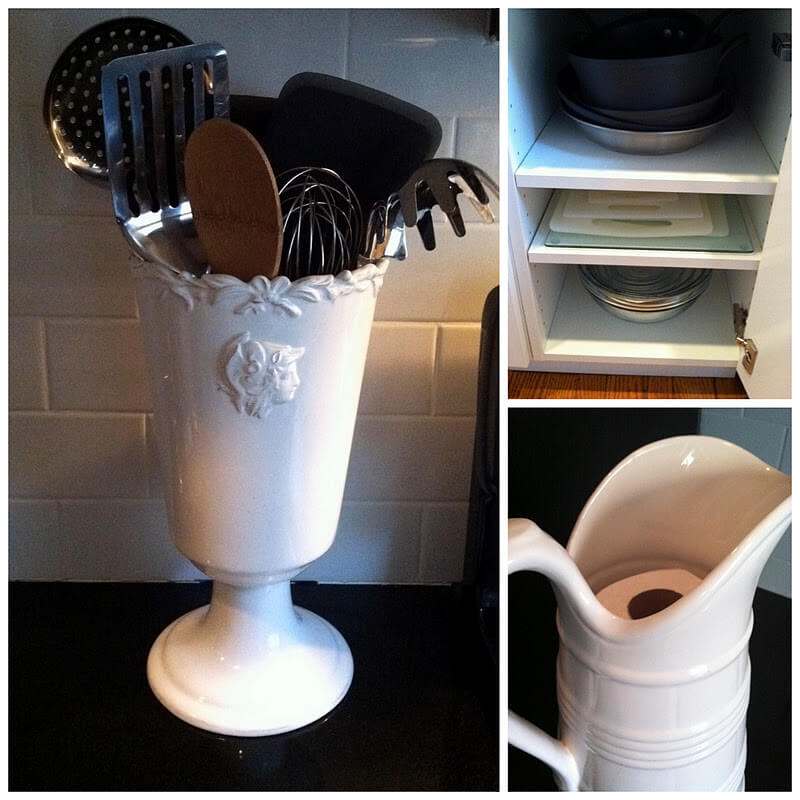 I cleaned every cabinet and re-organized glasses and plates. Even though I know mice are attracted to warmth and not my cereal, I definitely wanted to store open food in clear containers from now on. The container on the left was $16 from Target, but the three containers on the right combined were only $12 from Ikea! I definitely need to make a trip back out there.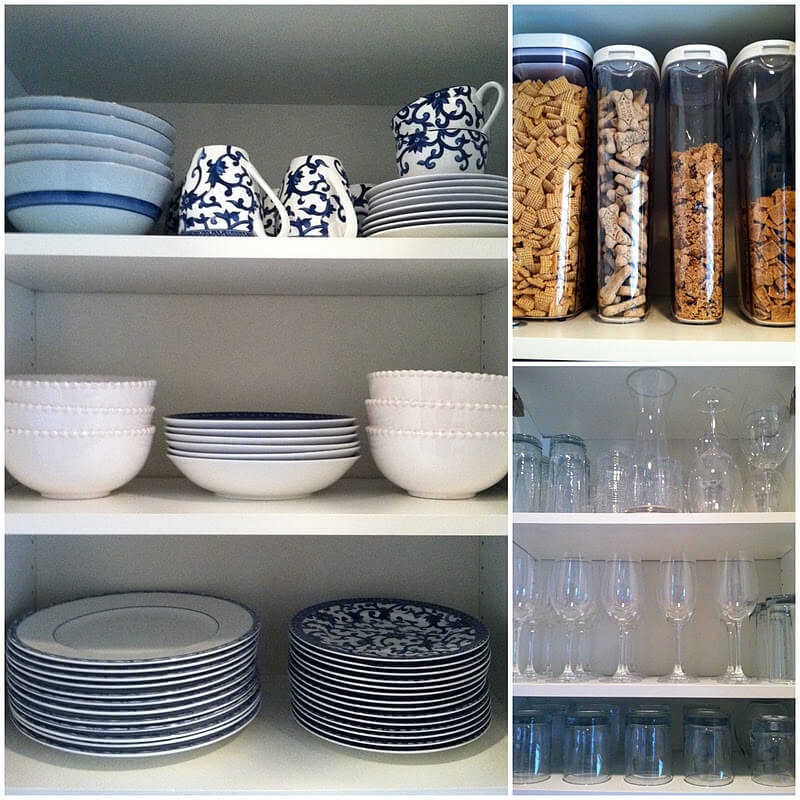 I've accomplished my goal of getting the kitchen organized, and have the peace of mind knowing that our kitchen will not be taken over by mice next week while the Mr. and I are in Colorado!
Next up on my list when we return- the refrigerator!
I l
ove the idea of these refrigerator organizers from the Container Store.