The first thing I am going to do when the Mr. and I buy a house is install white Carrara marble in our kitchen. Calacutta marble is also one of my personal fav's, but it is far more pricey than Carrara. I have so many clients show me pictures of their favorite white kitchens with marble counter tops and say that everyone they have talked to said
NOT
to do marble. I completely 100% disagree. I am your typical neat freak and I love the look of marble over time. Obviously if you leave a puddle of red wine on the countertop it is going to stain, but if you clean up after yourself you should have no problem. A few years ago when a client was going through her countertop options, I found a great article on
Apartment Therapy
about the pro's and con's of white marble in a kitchen.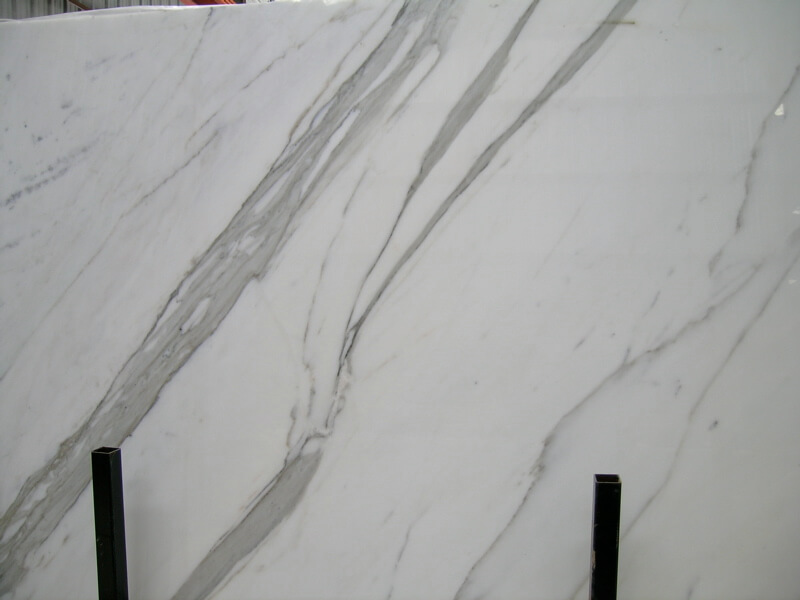 Calacutta Marble Slab
"We once heard the story of Meg Ryan installing all white marble in her kitchen and then taking tomatoes on the first day and wiping them all over the stone. We figure this is a ballsy way of seasoning the stone and also taking down the perfect white shine at the same time." … that's hysterical if it's a true story.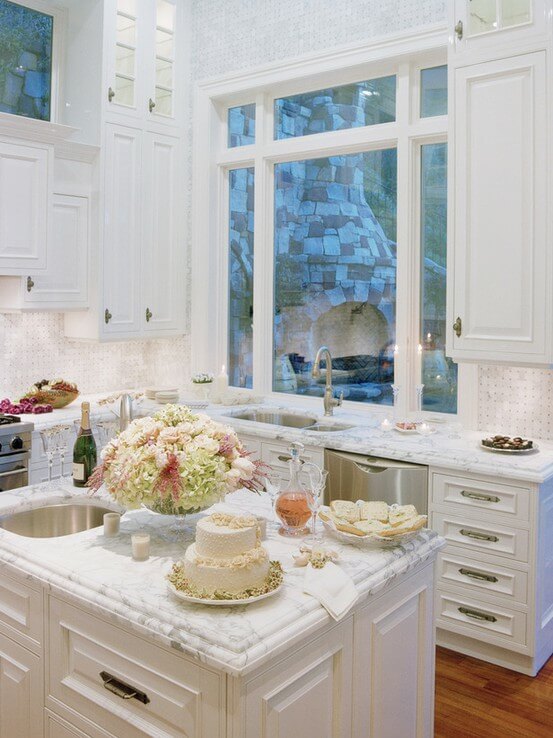 HGTV
"The counter tops here are all Calcutta Gold Marble. Continuing up backsplash gives a continuous clean look, more uniform and open – excess marble from the kitchen was used on all the window sills which makes them easier to clean."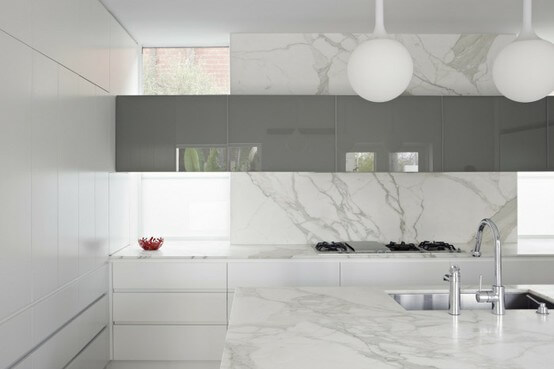 desiretoinspire.net
"All in all the results were fairly conclusive that while marble can stain, you really have to brutalize it to stain it. Furthermore, the tests proved that if you use a good sealer it can stand up to just about anything."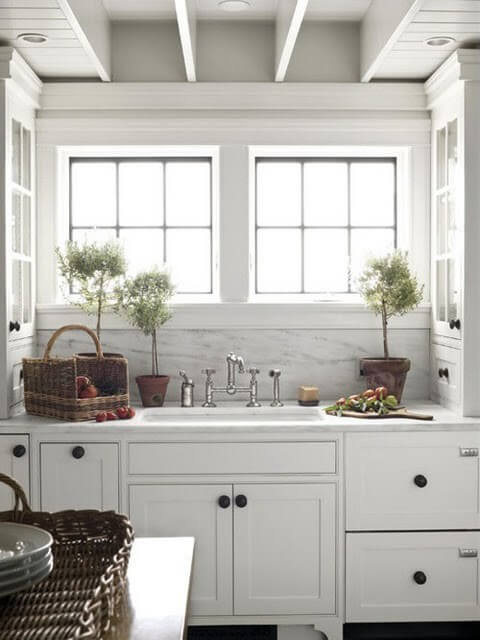 Brunch at Saks
"There's nothing like having a marble countertop. You have to baby it more, but if you love your kitchen, that shouldn't be an issue."
My Mom loves her White Carrara marble.
I know tons of readers have white marble, what are your pro's and cons?