The process of turning this…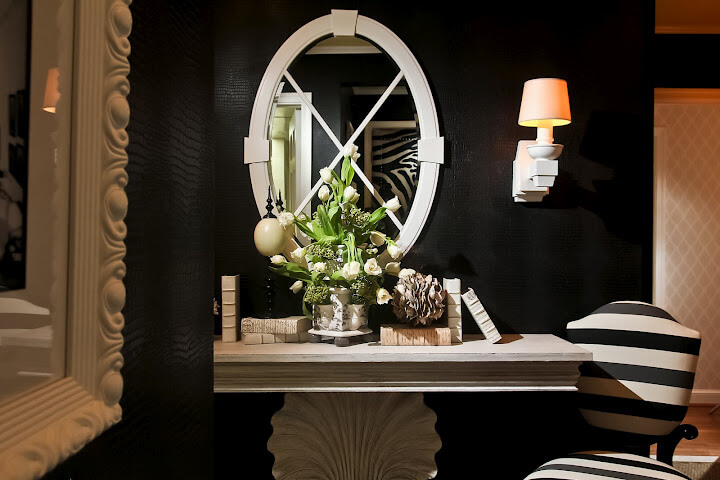 Has been so fun and amazing! Mom and I are beyond excited for the 2012 DC Design House opening day this coming Saturday April 14th. Today is Press Day so we will be at the house with all the other wonderful designers and volunteers who made this project possible. I literally could do 200 blog posts with pictures of each room highlighting all the talented designers and their fabulous work. It has truly been amazing to see each room be completely transformed. If you live in the DC Metropolitan Area you have to make it a priority to go see this house, at least once. Last week the Georgetown Dish posted a few preview pictures, and since they featured a picture of our room, I thought I would share my Before & After pictures with you today!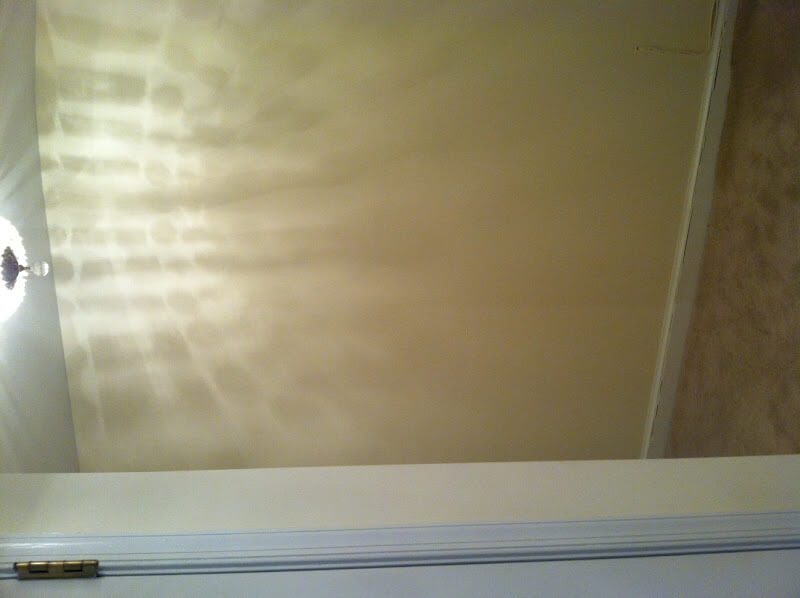 Before we removed the linen closet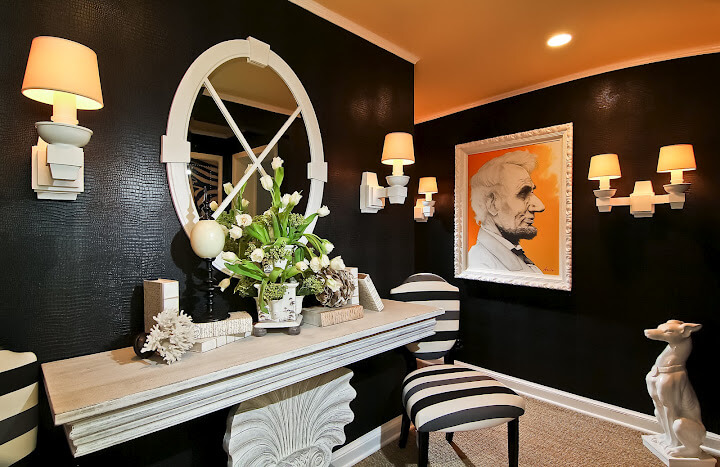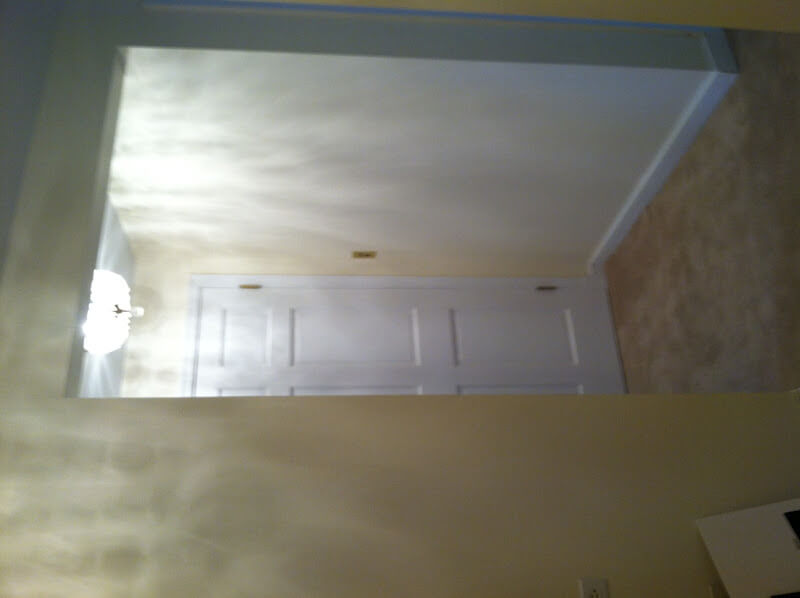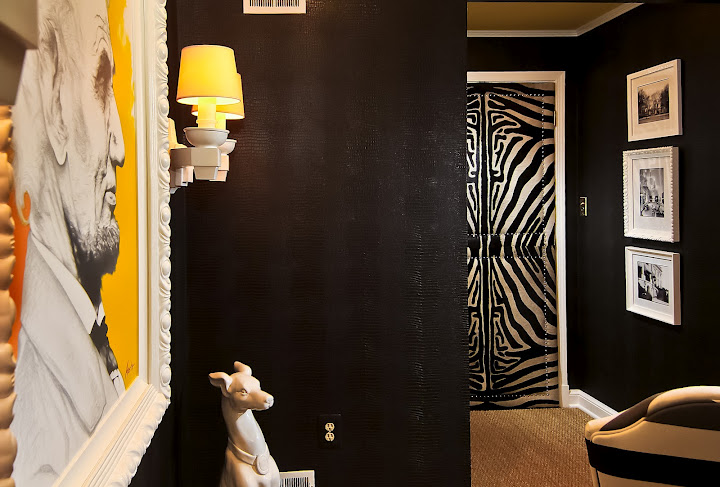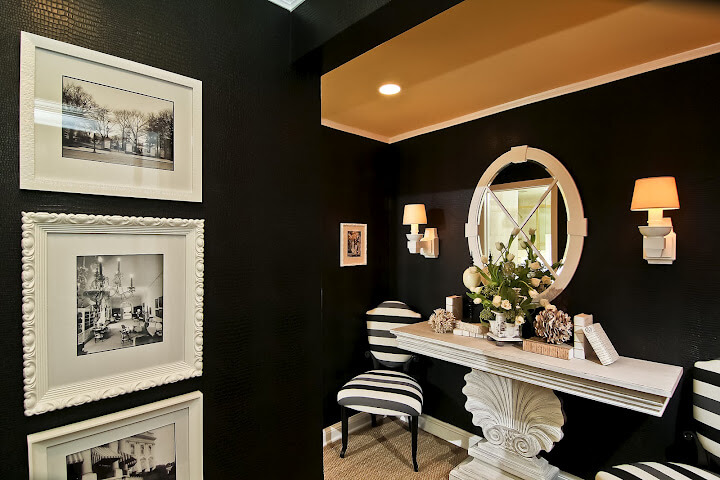 The shell console is located where the oversized linen closet used to be.
On the left are vintage White House photographs with custom frames.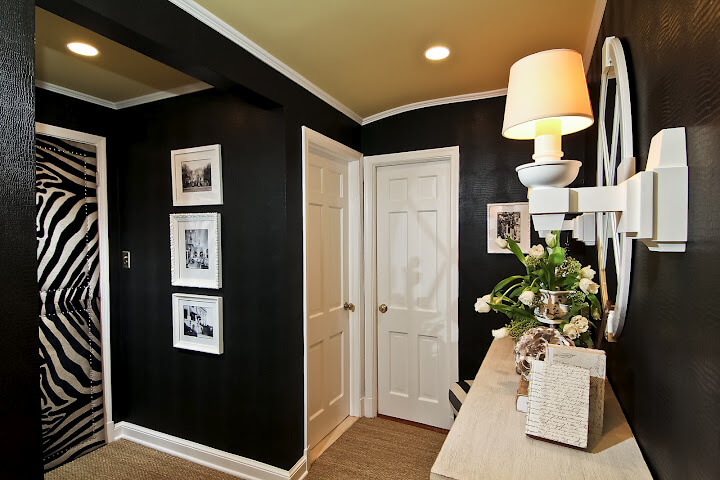 If you look closely at the ceiling do you notice anything? This is not an optical illusion, our ceiling is literally that uneven! It took a miracle, slash our talented carpenter Nick, to find a solution for flexible crown molding.
PS: I wasn't kidding when I said our space was the smallest in the house 😉