Not everyone is lucky enough to have a kitchen big enough for an island, so how do design a kitchen that feels open without sacrificing looks or storage? Its simple, borrow ideas from small spaces that make it work!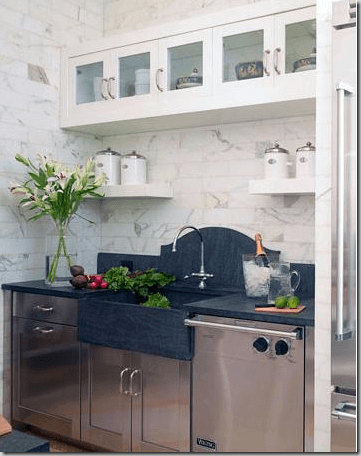 Cote de Texas
2. Get creative with space. Open shelving can be a great low cost alternative to
upper cabinetry… If you are a neat freak I give you my blessing to do this.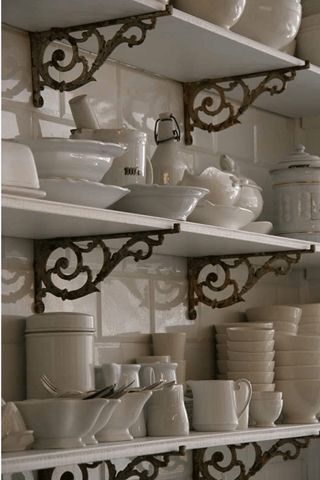 Cote de Teax
Honestly being a neat freak isn't enough, you have to be anal retentive.
Its perfectly fine to be matchy matchy here.
3. Consider a microwave hood. I love decorative hoods,
but in a small kitchen they are not as practical. Opt for the microwave
hood combo and you automatically get more counter space.
4. Great Lighting. Who cares how small your space is!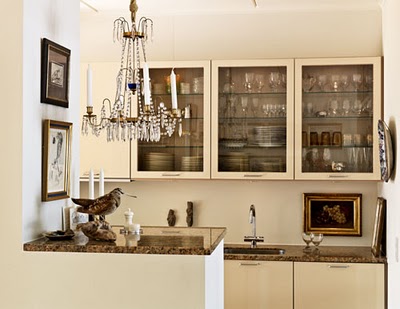 KLM Design
My chandelier is as big if not bigger than our table! Oh well.
5. Personalize your space by adding a few pieces that make you smile.
Country Living